Yesterday, I wrote about my take on United Airlines' move to eliminating change fees (forever?).  My post was only a few hours old when Delta and American Airlines followed suit.  It's only a matter of time for all airlines to follow suit.  I want to mention that Southwest has never charged its customers a change fee.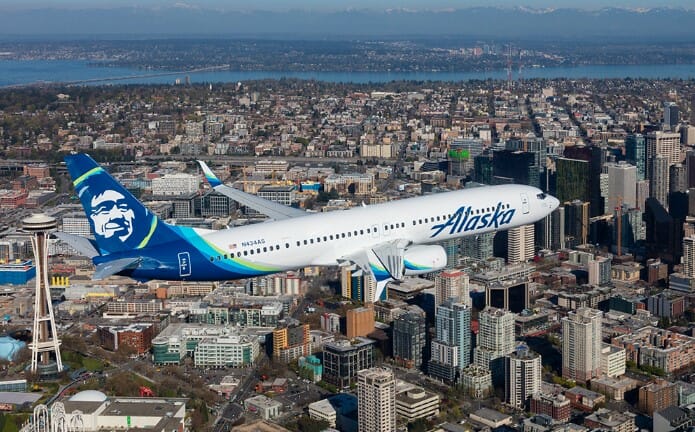 As I wrote yesterday, airlines have a varied selection of garbage fees for things we used to get for free.  Undoubtedly, the most hated garbage fee was the fee to change or cancel airline tickets.
Alaska Airlines Eliminates Change Fees
Alaska Airlines just issued a press release to eliminate their change fees permanently.  Here are the details:
Alaska Airlines is giving guests more peace of mind and effective immediately will eliminate change fees on all domestic and international tickets.
"COVID has taught us that flexibility in travel is key. As we evolve our approach to travel to include more than 100 safety actions, it's important to give our guests flexibility when they book by eliminating change fees," said Andrew Harrison, executive vice president and chief commercial officer for Alaska Airlines.
The new change-fee policy applies to all tickets, except for Saver fares. Previously, Alaska's change fee of $125 applied to all non-Saver travel, except for guests traveling on refundable tickets and Mileage Plan top elite status members.
During the pandemic Alaska is also extending its flexible travel policy for all new ticket purchases, including Saver fares (basic economy – fare code X) through Dec. 31, 2020.
Alaska Airlines Takes The New Change Fee Policy Further
There are two items from Alaska's press release that I put in bold:
The other airlines no change fee policy is only for domestic travel plus Puerto Rico and Virgin Islands.  The other airlines' policy doesn't extend to international travel.
Alaska is waiving the change fee for basic economy ticket (Saver fares) changes through December 31, 2020.  There is the possibility that Alaska could extend this date.
Alaska Airlines doesn't have a large international route structure but they do fly to Canada, Mexico and Costa Rica.
Monkey See – Monkey Do
Decades ago, there were a lot more airlines than there are now.  Mergers and bankruptcies have reduced the number of major U. S. airlines to just a handful.  Even with just that handful, the airline business does have a competitive nature.  Airline "A" will make a change to lure customers away from Airlines "B, C, D and E".  When one airline makes a move, it tends to shuffle the whole deck.  One example is that all major airlines did institute a temporary waiver of change fees this year.
Final Thoughts
Alaska Airlines has taken the change fee elimination a couple of steps further than United, American and Delta.  Their move to include international destinations goes beyond the other airline's domestic ticket only policy.  Also, they gave some change fee relief for those customers who purchase basic economy (Saver fares) tickets.
Right now, what the airlines need are more customers.  It's hard to get a big gain in ticket sales when customers are afraid that they will have to change their flight(s) and get stuck with a fee to do so.  The airlines are counting on this change to help fill their airliners.