I literally just got this email from Alaska Airlines announcing a 10% reduction in departures this month.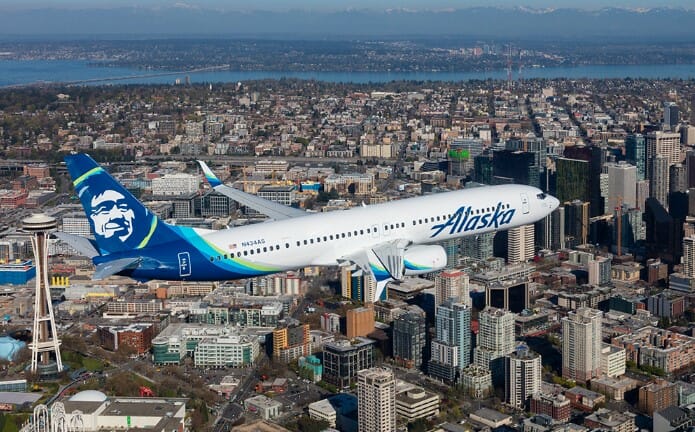 What The Email Says
To be honest, this email really doesn't say that much which has me concerned.  Here is the email in its entirety, ver Batum:
SEATTLE, Jan. 6, 2022 /PRNewswire/ — As we have entered 2022, the continued impacts of omicron have been disruptive in all our lives and unprecedented employee sick calls have impacted our ability to operate our airline reliably. We are deeply grateful for how our incredible employees have pulled together to take care of our guests and each other, operate safely and make the best of a very difficult situation. To our guests, we apologize for the considerable inconvenience and are working hard to return to the level of service they know and expect from us.
We're at our best when we are safe, reliable and caring. And right now, we need to build more reliability back into our operation as we deal with the impacts of omicron and during a time when guests generally fly less. We've decided to reduce departures by about 10% through the end of January. This will give us the flexibility and capacity needed to reset while continued flexible travel policies enable guests to adjust their plans accordingly. This will also give us time and space to find our path forward together, with Covid-19 as a continued reality in our business and our world.
We will learn from these challenges, improve where we must and deliver on our promise to deliver nonstop care each and every day.
What The Email Doesn't Say
This email in no way shows what flights and on what dates that are being canceled.  More concerning to me is that this email doesn't state how or if Alaska Airlines is going to notify affected passengers.  I called Alaska Airlines to confirm my PDX – ONT flight for January 17th.  The reservation agent that took my call couldn't tell me anything more than I already knew from reading the email. 
I was transferred to lead agent Stephanie and I asked her about the missing information to this story.  When I asked her about this, she said that she had just received a similar message in her employee email inbox.  She called the CRC Department to get more details.  The CRC Department had no idea they had to call the Scheduling Department.  After waiting on hold for some time, she came back with the following information from Flight Scheduling:
The monthly schedule change will be loaded this weekend effective for flights departing on or after Thursday, January 13th.  
Alaska Airlines will send emails to all affected customers as soon as flight changes are loaded into the system.  You should also be able to see schedule changes in your Alaska Airlines account.
At this point, Alaska Airlines could not confirm my roundtrip flights to Ontario, CA.
Quarterly Schedule Changes
Aside from this last-minute schedule change, you should be aware that airlines make significant schedule changes each quarter.  I wrote a post on quarterly schedule changes, you can read it here.
Final Thoughts
Certainly, Alaska Airlines can and must do a better job of communicating with their customers.  Effective communications should answer the who, what, where how and when.  I have confirmed the January schedule reduction and I have told you everything that Alaska Airlines could tell me.  If you have flights this month, you may want to reconfirm your flights to see if your reservation has been impacted.