THIS STORY HAS BEEN UPDATED WITH FULL DETAILS INCLUDING THE NEW MVP 100K STATUS – You can find all of the details here.
I was just heading out the door when I got an email that caught my eye.  Since I'm minutes from leaving home, I will just post the news ver Batum.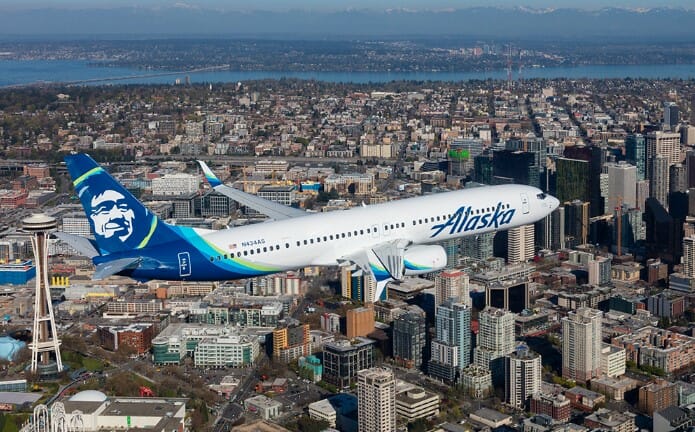 Fast Track Elite Status Qualifying 
Our Fast Track to Status promotion has just been extended to the end of the year. Fly now through Decemb‌er 31, 202‌1 and earn 50% more elite-qualifying miles*. No registration is necessary—so book and get a boost to your EQMs.
Alaska Airlines Visa Credit Card Bonus
Using your Alaska Airlines Visa® card, now you can earn up to 20,000 elite-qualifying miles. For every $2,500 you spend on purchases with your credit card, you can earn 2,500 elite-qualifying miles (EQMs) up to 20,000 EQMs**. Valid on purchases starting Septem‌ber 16, through Novem‌ber 15, 202‌1.
New Mileage Redemption Options
Now, as part of the oneworld® Alliance, we've unlocked a world of travel possibilities to 1,000+ worldwide destinations. Redeem Alaska miles for award travel on our newest redemption partner, Qatar Airways, and treat yourself to the best long-haul business class cabin in the sky: the Qsuite.
New Top-Tier Elite Status
 Our newest elite tier is rolling out early next year. Introducing MVP Gold 100K elite status with even more bonus miles, top upgrade priority on Alaska flights, a complimentary inflight snack and more. Members earning more than 100,000 elite-qualifying miles, with a minimum of 24 segments on Alaska in 2021 will be eligible to enjoy MVP Gold 100K benefits after the new tier launches next year.
Be sure to click on the "MVP Gold 100K" elite status link to see the 100K benefits.  
Final Thoughts
There is nothing but great news here.  Check your accounts and see if you can qualify for the next tier level up before the end of the qualifying year.
Have a great weekend, See you on Monday.