Hyatt has begun to roll out Hyatt Mobile Entry, a mobile app based key, which allows guests to bypass the front desk at check in and check out. For a recent stay, I noticed some comments about this option in pre-arrival emails, and I decided to give it a shot. Since I wrote this post, Hyatt has expanded the program, and I've found it to work well, and is available at most properties I've visited.
https://www.instagram.com/p/Bw4nzRZl8UW/
This experience references a stay at the Hyatt Regency Cleveland. The Arcade is a beautiful old building, and among the hotels using this new program.
Hyatt Mobile Entry
In my experience, Hyatt has rather poor IT. Due to that, I did not have high expectations for this working well. I'm pleased to report that the process with very easy, and had no issues. Hyatt has long offered web check in, but I haven't found it to save any time or effort when checking in, so I don't partake.  In this case, I went to the front desk, checked in as normal, received a physical RFID key, and went to my room.  Once there, I tested out unlocking my room with my phone, and it worked.  Not bad.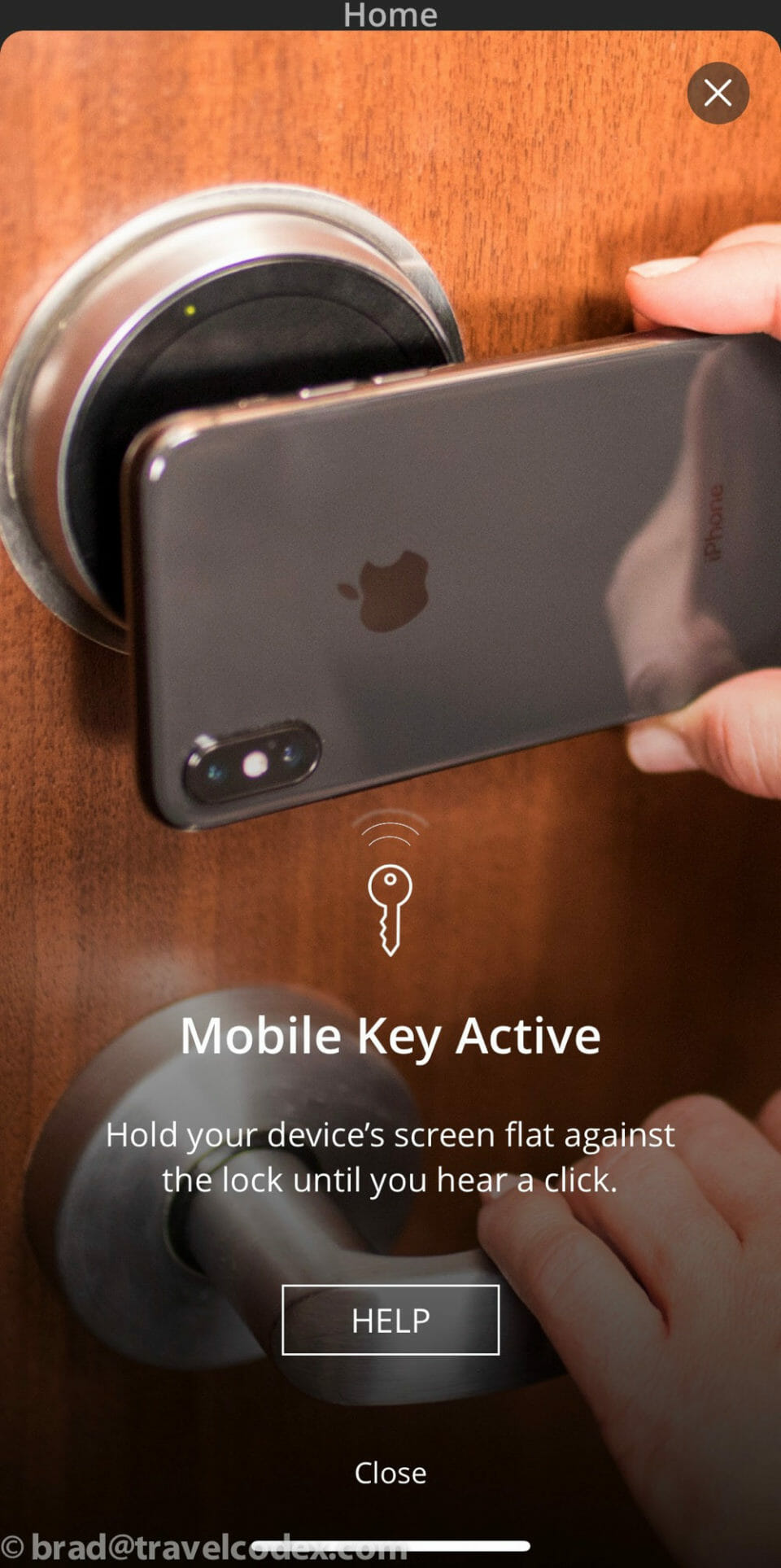 How to use Hyatt Mobile Entry
Note, I only have the iOS version of the Hyatt app, so this may look different in different versions. Under the More button on bottom right, there is an option for settings.  From here, under my stays, select Hyatt Mobile Entry. This is where a device is registered.  From here I received an email to confirm my registration: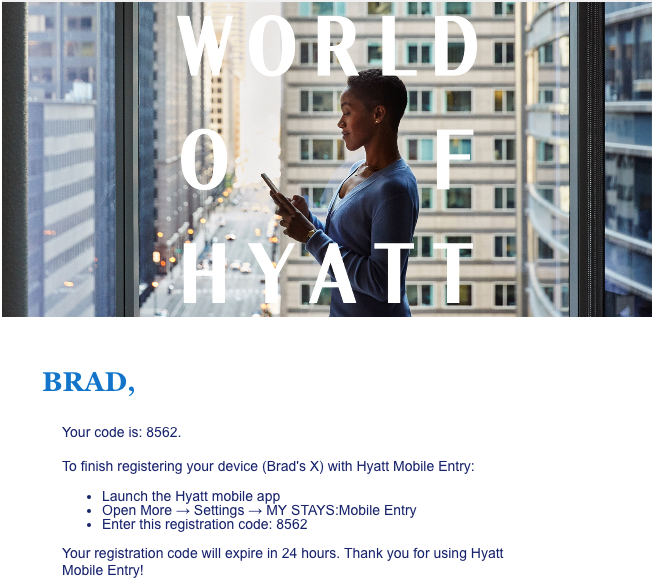 Once registered, I opened the app, and was immediately able to unlock my door.
Here are some screenshots from the app with regard to Mobile Entry.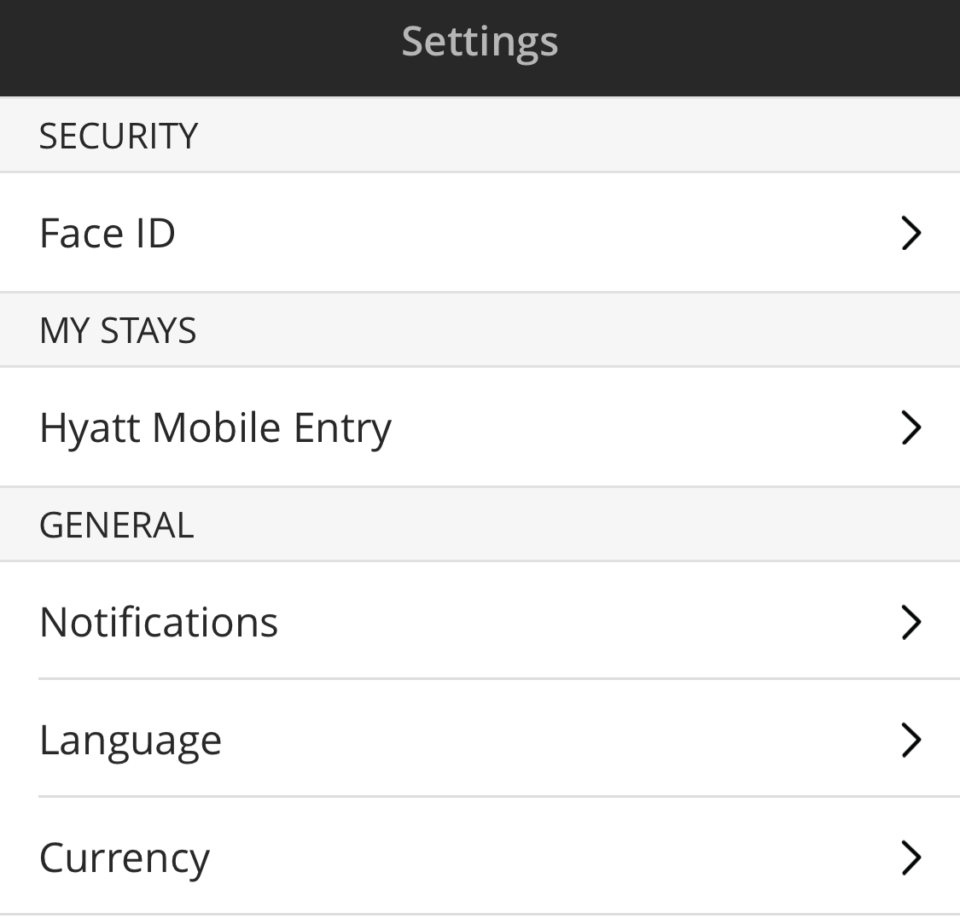 Final Thoughts
The ease of this was a pleasant surprise. Once registered, this just worked. A few upcoming stays are on the list of properties where this is available. I am unable to find a list online, but in the Hyatt app, properties are listed. I know Hilton has had something like this for years, and SPG used to back in the day, with very limited implementation.
This program is at most properties now.  Beyond the existing footprint, Hyatt continues growing their presence via small acquisitions and other agreements, such as the  news of Thompson Hotels joining the World of Hyatt program.
Have you tried Hyatt Mobile Entry?