Alaska Airlines has had a tricky situation with the Virgin America merger. They're still not sure if they plan to keep the Virgin brand, but the two airlines will continue to operate separately for now. On the other hand, they'll be sharing a single loyalty program — Alaska's Mileage Plan. The Points Guy got its hands on some interesting news that should be officially announced on Monday, describing new benefits for Mileage Plan members when they fly on Virgin America-operated planes.
Update: These benefits are now confirmed.
The migration from Virgin Elevate to Mileage Plan has created some confusion as some decisions continue to roll out on an incremental basis. For example, upgrade policies between the two carriers don't mesh well. Other things like earning miles and priority boarding have moved more smoothly because they don't really change the experience once on-board.
According to The Points Guy, sometime this spring we can expect Alaska Airlines elite members to receive two free checked bags when they fly on Virgin America. This matches what members currently receive on Alaska Airlines.
Later this summer, other new benefits will include complimentary access to preferred Main Cabin seating and eligibility for Main Cabin Select upgrades. Again, these match current features of Alaska's Mileage Plan program that offer access to preferred seats in coach and upgrades to the new Premium Class, which has extra legroom and a free drink and snack box.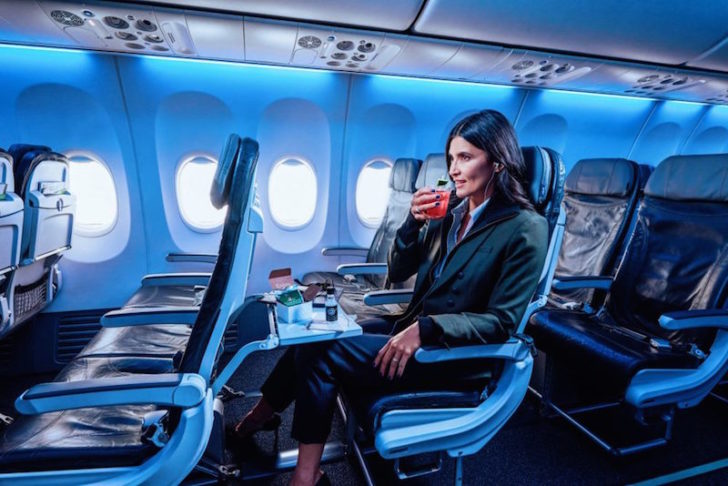 Mileage Plan members will also receive an advance purchase window to buy first class upgrades. Some clarification is important here. Virgin America does not provide complimentary elite upgrades. I think this is one of the biggest failings of its Elevate program and hopefully something that will change as they migrate to Mileage Plan. Instead, elite members in Elevate get the "choice" to buy an upgrade. Oh my! #sarcasm
This new announcement just means that Mileage Plan elite members will get the same option to buy an upgrade that Elevate elite members already have. In fact, nothing is particularly surprising about these moves because they match Mileage Plan benefits, and we already know that Virgin America will be adopting the Mileage Plan program. However, at some point I hope complimentary upgrade policies are adopted more broadly, since I think Alaska is incredibly generous in this department.