A new flight management software issue was detected during testing of the new MCAS software fix.  The MCAS system is the stabilizer trim function to prevent aerodynamic stalls on the 737 MAX aircraft.  This system is required because the new LEAP-1 engines had to be mounted higher and further forward which changed the handling characteristics of the 737 MAX.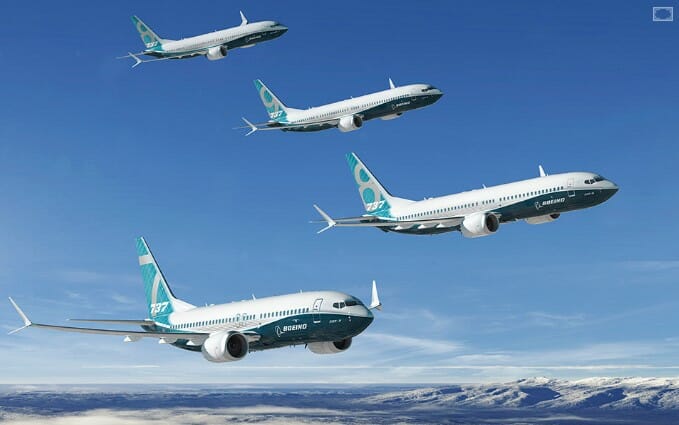 I last wrote about the 737 MAX issues last month in A New Problem For The Boeing 737 MAX.   The 737 MAX is now in the testing process for the rewritten MCAS software coding.  It was during a recent flight test that this new problem was discovered.
Why MCAS Was Needed
Since the flying characteristics changed because of the placement of the larger LEAP-1 engines, pilots were going to have to undergo simulator training for the 737 MAX.  This costs the airlines time and money to have pilots take this training and get certified on this aircraft type.  The MCAS system was to manipulate the aircraft handling as to have the same feel as previous generations of the 737 so simulator training would not be required.
The New Problem
The new problem involves the warning indicator light on the cockpit flight displays staying on longer than they should.  This indicator light alerts pilots that the aircraft is in a high angle of attack (the pitch of the aircraft is too great).  When the aircraft pitches up higher than the operating parameters allow, the plane could go into an aerodynamic stall.  If an aircraft goes into an aerodynamic stall, the pilots must act immediately to get the aircraft under control so it won't fall out of the sky.
When you make sweeping software changes in a system redesign, you can inadvertently create new problems.  This seems to be the case for the newest software glitch.  The angle of attack (AOA) indicator light is staying illuminated longer than it needs to be.  In the grand scheme of things, this glitch is minor in comparison to the MCAS system and it should be easier to fix.
In a statement by Boeing today, they said: "We are incorporating a change in the 737 MAX software prior to the fleet returning to service to ensure that this indictor light only illuminates as intended".
The 737 MAX Return To Service
The FAA along with its counterparts in other countries are currently evaluating the MCAS system fixes in order to recertify the aircraft for service.  When this is satisfactorily completed, Boeing will be issued an airworthiness certificate.  This certificate will allow Boeing to begin the delivery of new aircraft, repairing aircraft already delivered and begin commercial flights of the 737 MAX.  The FAA is in no hurry to recertify this aircraft and Boeing is hoping that the 737 MAX will return to commercial service sometime this summer.  This aircraft has currently been grounded worldwide for the past eleven months.