Clearly I'm not alone in my annoyance with United these days or with airline social media teams.  Matthew's recent post on the complete lack of trust in United leadership is excellent and on point building on the HuffPo piece he linked. I discuss how that affects other aspects of the United operation.  Also, Rocky had a poor experience with the USAirways twitter team, and my post is about more general frustrations with the United social media team over time.
The United social media team has what on a good day is a difficult job.  Like many ways of commenting almost anonymously online, Twitter tends to bring out the worst in people. Personally, I find myself using it to vent about my travel frustrations.  I'm a generally positive person, but at times I'm sure my twitter timeline looks less than cheery.  Like many recent technological advances in the air, United was late to the game with regard to social media.  Among US airlines, American and Delta seem to have a much more active twitter team, and even more, their social media teams are empowered to help with travel issues.  American even prioritizes twitter support for their top tier flyers.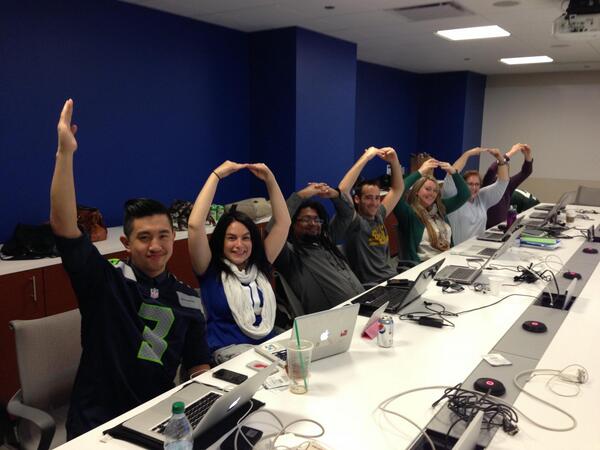 The United twitter team sending congrats to a flyer for earning 1 million lifetime miles.
For a long time I've tried to give the social media the benefit of the doubt, and attempt to get help using that avenue on occasion.  There are times when there isn't time or it is too noisy to call in to United to get assistance.  Plus, for something quick, (or, yes, to vent), a tweet might be easier. Twitter can/should be a useful tool when dealing with irregular operations, but in my experience, United's twitter team is not particularly helpful.
Much of the traffic on the United twitter feed and Facebook page is people complaining about their poor flight experience. It somewhat reminds me of Tripadvisor, in that much of the content is like the ends of the bell curve.  The typical experience isn't very well captured, but rather mostly only the really good and really bad situations that show up.
I feel bad for many of my fellow travelers who tweet United, since I can only imagine how bad the travel experience must be for infrequent flyers.  I'm a frequent traveler, nearly a million miler on United, I love to fly but these days it is far from pleasant for me much of the time.  Of course, it can't be easy to work on the twitter team, dealing with angry customers much of the time.  Like many things with United, I feel like many of the problems are due to poor leadership.  United seems to have a 'me too' philosophy with many things, including social media.  Twitter agents are likely overwhelmed, and seem to just try to respond to some issues with boiler plate messages and links to the United website.  While that can be useful, and is what is needed at times, the ability to actually help with flight troubles would be really useful.
I won't share some of the worst responses I've received since many of them are Direct Messages, so I respect that they are not for public consumption.  I have included some typical responses I've received:
They seem to be trying to help, but unfortunately it often takes many message to get a point across.  That may certainly be a limitation of twitter's 140 character limit.  Certainly I'm not the best at getting my point across in short messages.
Clearly I was frustrated here. My point was that based on this schedule; boarding time was set for 6 minutes after scheduled arrival of the plane.  How is that possible?  Not the fault of the twitter team of course, but they have to respond to poor operational decisions.
I have a vague recollection of having flights held when delays lead to very short connections.  I know Northwest did this back in the day, as did Midwest.  Both of those are gone now, of course.   Clearly, gate agents should have the ability to track delayed passengers, but with everything else that is going on to board a flight, I'm sure this is rarely if ever considered.  In a recent experience, I was connecting in Denver.  I had a delayed inbound flight, so I reached out to the twitter team asking for assistance.  I've found it often takes a few messages to get help.  Apparently I was protected on a Delta flight, but without seeing my itinerary online, I wouldn't have known that.  I managed to arrive in Denver about 15 minutes before my onward flight was departing, so I ran to the gate.  On my watch, I arrived about 12 minutes before scheduled departure.  When I scanned my boarding pass, I was told that my first class seat was given away.  Frustrating, but I was fortunate to have made it.  Thankfully there were plenty of open seats in economy, so I was allowed to board.  I was annoyed, especially that the gate computer seems to have been set at least a few minutes ahead.    I didn't make the minimum cutoff, and I've benefited from this as a standby passenger multiple times, so I really shouldn't be complaining.  I didn't really appreciate that the gate agent was rude to me and another delayed passenger, telling me to just, "hurry up and board, any seat is fine.  Try 18C."  That seat was taken, but I found another open aisle seat.  The gate agent has pressure to get the flight closed in time, but in typical United fashion, despite being fully boarded with time to spare, the flight pushed late due to some weight and balance issues.  It's always something with this airline.
This all goes back to leadership.  As mentioned in Matthew's post, the void at the top is the root of many issues.  No one seems to be happy.  The customers who are constantly being nickle and dimed, and are upset due to TSA among other indignities before even boarding, then the frequent flight delays.  The front line staff then has to deal with upset passengers while not being empowered to help or given the tools in order to effectively do so.  I didn't intend this post to call for Jeff Smisek's head, but its hard not to end up there when discussing the myriad issues this airline faces. How much more time is he going to get?  The airline is under-performing its peers, and lags in many aspects.  For now, I'd appreciate a social media experience that could help resolve issues while traveling, instead of just providing links to the website.  For that I don't blame the individual agents at all, but the lack of leadership guiding them.