Everyone seems to be in a tizzy about four states (and one territory) that have failed to implement driver licenses consistent with guidelines established by the national Real ID Act. Part of the plan was for the TSA to begin refusing non-compliant identification cards at airport security checks beginning in 2016. So if you don't have the right kind of ID, then supposedly you won't be able to fly. Right?
Wrong.
It creates a nice headline, but there's a lot of nuance to suggest people will continue to be able to travel. There might be a few headaches is all.
No Deadline Has Been Set
First off, the Department of Homeland Security has established no deadline for requiring identification compliant with the Real ID Act for travel on commercial airplanes. The overview on its website says only that it will be "no sooner than 2016." That's like saying I will go to bed no sooner than 10 PM. (It's my birthday, and I intend to party.) All we know is that the deadline won't be this year.
You Don't Actually Need an ID to Fly
All an identification card gets you is a low-impact screening experience. If you don't have an ID, you've always been able to request a more thorough search. And besides, I'm pretty sure someone determined to try could overcome the anti-counterfeiting measures required by the act. The real security comes from the metal detectors, body scans, and pat downs.
If you're from one of those affected areas — New York, New Hampshire, Minnesota, Louisiana, and American Samoa — and want to carry a different form of identification to avoid the invasive screening, here's a list of other documents you could try. Remember that children under 18 require no ID at all. (Like I said, matching your identity to the ticket really isn't the best form of protection.)
Driver's licenses or other state photo identity cards issued by Department of Motor Vehicles (or equivalent)
U.S. passport
U.S. passport card
DHS trusted traveler cards (Global Entry, NEXUS, SENTRI, FAST)
U.S. military ID (active duty or retired military and their dependents, and DoD civilians)
Permanent resident card
Border crossing card
DHS-designated enhanced driver's license
Airline or airport-issued ID (if issued under a TSA-approved security plan)
Federally recognized, tribal-issued photo ID
HSPD-12 PIV card
Foreign government-issued passport
Canadian provincial driver's license or Indian and Northern Affairs Canada card
Transportation worker identification credential
Really, No ID Required!
The TSA says on its website quite clearly:
In the event you arrive at the airport without proper ID, because it is lost or at home, you may still be allowed to fly. By providing additional information, TSA has other ways to confirm your identity, like using publicly available databases, so you can reach your flight.
One reader forwarded me a story about someone using her Costco membership card (which typically has a very grainy photograph) to verify her identity. Worth noting is that she still had to undergo a more thorough security check. Without the Costco card she probably could have provided other identifying information like a Social Security Number. It's really not a big deal.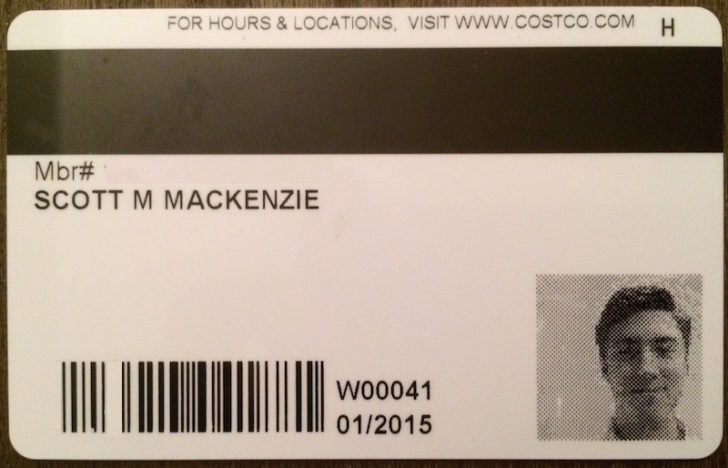 It could be a big deal if New York and several other states don't have compliant IDs. That's a hefty chunk of the population. But a few headaches still won't stop you from flying.