The Alaska Air Group – Alaska Airlines and Horizon Air, has agreed to and received full disbursement of funds for the Payroll Support Program of the CARES Act.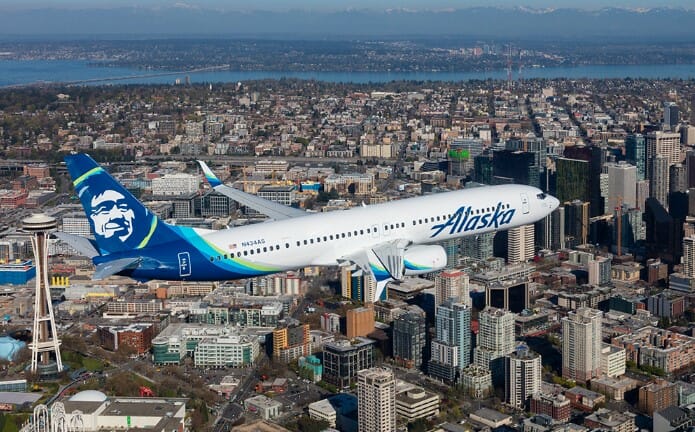 Here Is What The Alaska Air Group Received
Alaska Airlines has received a total of $992 million which is made up of a $725 million grant and a $267 million in loans to be used exclusively for employee salaries, wages and benefits.  This funding will allow the Alaska Air Group to cover 70% of payroll costs through September 30, 2020.
"We're extremely grateful for the leadership of all federal government officials involved in enabling this direct support for aviation employees during this time of significantly suppressed demand and near-zero revenue," said Brad Tilden, Alaska Air Group's Chairman and CEO. "This support enables us to protect jobs and maintain critical transportation infrastructure while we work over the next few months to assess our business and make thoughtful decisions."
The Terms Of The Agreement
The loan of $267 million must be repaid back to the U. S. Treasury within 10 years.  In return, The Treasury Department has received warrants to purchase 847,000 shares of non-voting common stock of the Alaska Air Group.
The Group has agreed to abide by the following terms:
No involuntary furloughs through September 30, 2020,
No reduction to pay rates or benefits through September 30, 2020,
Suspension of dividend payments and stock repurchases through September 30, 2021,
Limits on executive compensation through March 24, 2022 and
To maintain minimum levels of air service as required by the U. S. Department of Transportation.
Additional Funding Request
The Alaska Air Group has also applied for $1.1 billion in federal loan funding through a separate provision of the CARES Act.  This funding would be used to support short-term liquidity and the amount will require repayment in full.  If approved, this funding would be repaid within five years.  Also, the Treasury Department would receive additional warrants to purchase non-voting common stock shares in the Alaska Air Group for up to 10% of the loan value.
Final Thoughts
This funding package along with their request for additional loan funds will help keep Alaska Airlines maintain current levels of employee compensation through Septermber 30, 2020.  All airlines will be facing the willingness of the flying public to return back to the skies.  Alaska Airlines is maintaining a "social distance" policy by not selling middle seats in economy and limiting first class capacity to 50%.  Reducing available seat capacity will limit how much revenue the airline will be able to earn per flight.
The big unknowns are how long travel bans and social distancing will be in effect.