Alaska Airlines is making a small tweak to its award chart, raising the price of tickets on Icelandair. This change comes with very little notice, and you have only until April 14 to book under the current rates. Prices go up on April 15, 2019. (HT to One Mile at a Time)
But there's some good news/bad news here. Bad news first: economy class prices are going up a lot. From the U.S. to Europe, you'll pay 35,000 miles each way vs. the previous price of 27,500 miles. From the U.S. to Iceland you'll pay 30,000 miles each way vs. the previous price of 22,500 miles. That's as much as a 33% increase. Remember that Alaska Airlines charges the same price whether you depart from Alaska or the 48 lower states, but Hawaii costs more.
Fortunately, business class award prices aren't changing at all. You'll still pay 55,000 miles each way between the U.S. and Europe, and 50,000 miles each way between the U.S. and Iceland. Keep in mind that Icelandair has an angled recliner-style seat similar to what you'd find on a domestic first class plane. It's not great, but you do get to make a stop in Reykjavik and stretch your legs. Check out Rocky's recent review of Saga business class on Icelandair to learn more about what to expect.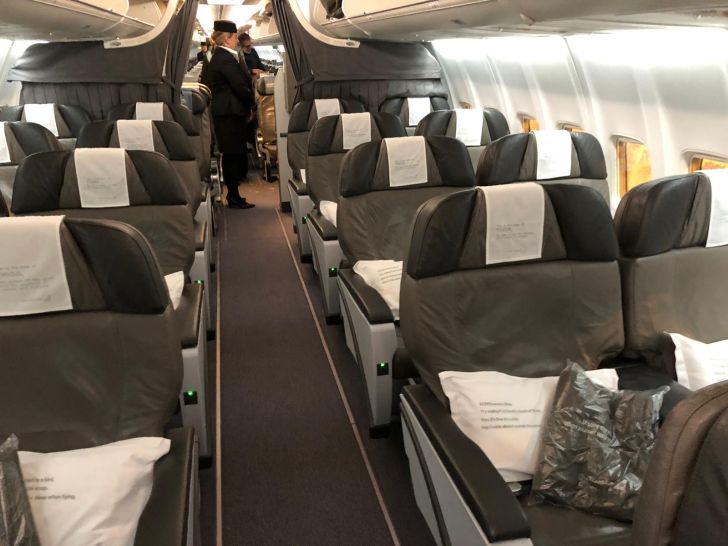 I would not personally fly economy class if business class were available, so I don't feel that these changes affect me much. But I do understand that economy is what the majority of people choose to fly. It may be your only option if you don't have many miles or are traveling with a family and need multiple tickets. In the past when I've considered traveling with Icelandair, business class awards were relatively scarce.
The new changes bring Icelandair's economy tickets in line with what Alaska charges for travel to Europe on other partners like American Airlines, Finnair, Condor, and British Airways. All of those carriers offer nonstop travel without the detour to Iceland. As a result, I would avoid travel on Icelandair in the future, unless it is the only option available or you actually want to take advantage of the free stopover in Reykjavik. Alaska miles are valuable enough that I would rather pay cash for the ticket and earn more miles.