The Frankfurt Airport is home to a number of Lufthansa's business class lounges, first class lounges and senator lounges. On my trip home from Europe, I had the opportunity to visit the business class lounge in the Z terminal for a short period. The lounge was modern and chic with decent views of the gates, but horrible views of the runways. The plane spotting was just average as far as views from the lounge are concerned.
The oversized lounge had plenty of seating in a number of locations to meet everyone's needs. There were chairs for lounges/sleeping, kicking back and relaxing, computer work stations, dining tables, and more. The lounge even has a separate smoking room that is enclosed allowing smokers to smoke within the lounge. I personally found that to be disgusting, but hey, it's Germany and thankfully when I was in the lounge no one was smoking, so I cannot judge how good the ventilation truly is.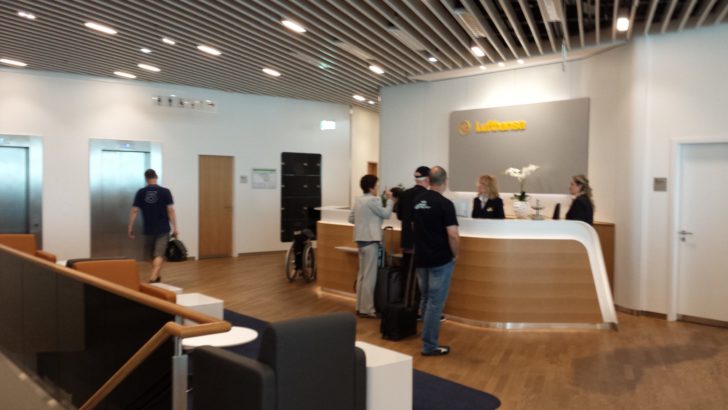 The lounge has all the bells and whistles one would expect in a business class lounge and has a small food selection and a decent alcohol collection. Food at the lounge included hotdogs (barf!) with toppings such as sauerkraut. Soup was being offered along with an assortment of German breads and garnishes. Pudding and fresh fruit was also available at a food station near the coffee cart.
Overall the lounge in terminal Z is a nice quiet place to relax before a flight, but don't expect anything over the top or a full meal during your layover. Food options are negligible but drinks are at least plentiful and self serve. There are showers for those who need to freshen up and enough amenities offered to make one comfortable. And despite the lounge not offering anything over the top, it's a much better place to pass the time than the extremely boring lackluster terminal Z.