Panamanian national flag carrier and Star Alliance member, Copa Airlines, rolled out their new business class product on their Boeing 737-8/9 MAX aircraft a few years ago and I must admit, it's not bad. It's not the most innovative or amazing hard product by any means but of all the airlines that operate the Boeing 737 MAX in the Americas, Copa has the best business class hard product installed on this aircraft type. For a smaller airline with a limited footprint, I'm really glad they went all out and installed lie-flat seats on their newest aircraft as this will allow them to be more competitive with their regional partners who operate wide-body aircraft on some of these same routes.
At LAX, Copa operates from the Tom Bradley International Terminal (TBIT or Terminal B). They have two daily flights to Panama City, Panama (PTY) and both flights are operated with their newest aircraft, the Boeing 737-9 MAX. This is a good thing as their new business class, dubbed "Dreams" is only available on their Boeing 737-8/9 MAX fleet. All their other Boeing 737 jets still sport the old, "domestic first-class" recliner seats that we all love to hate.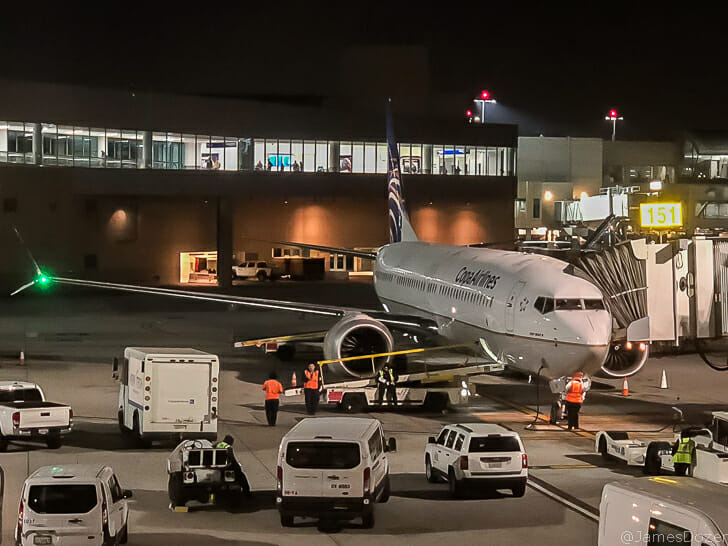 Star Alliance Gold members and business class passengers are provided access to the beautiful Star Alliance Lounge prior to departure. The Star Alliance Lounge at LAX is one of my favorite business class lounges and it's always a joy to visit. Especially on a short red-eye flight like this, being able to enjoy a quality meal prior to departing really helps maximize your sleep time on board. Click here to read my review of the Star Alliance Lounge at LAX.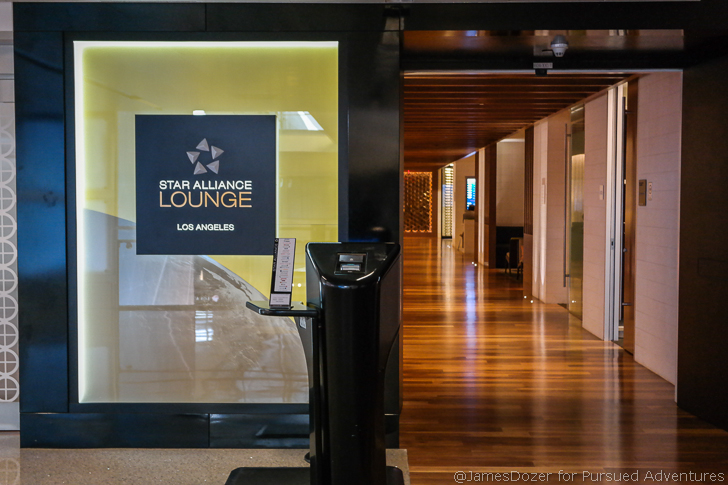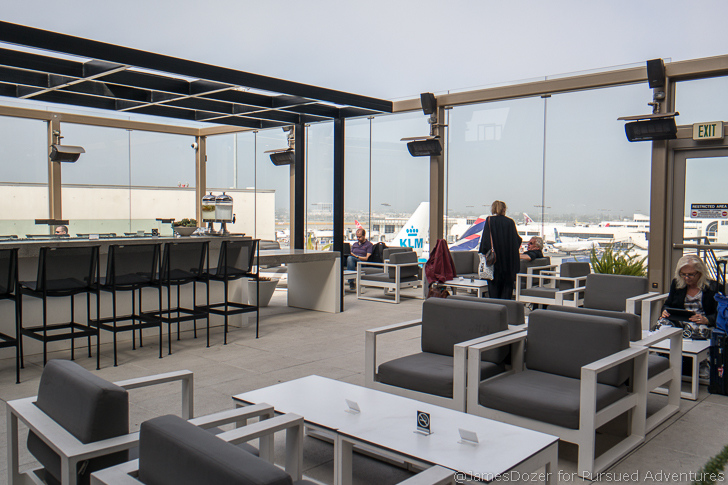 If you can, I would recommend getting to the airport a tad earlier to grab a meal (or bring some snacks) because you won't get much food on this flight. Seriously, Copa's catering on this route is kind of a joke
Copa Airlines Boeing 737-9 MAX Business Class, Los Angeles to Panama
Flight: CM362
Aircraft: Boeing 737-9 MAX
Los Angeles (LAX) to Panama City (PTY)
Depart: 10:16 PM on Monday
Arrive: 06:44 AM next day
Duration: 6hrs 28mns
Seat: 3F Business Class
I left the lounge a few minutes prior to boarding time and tried to snap a good picture of the bird but due to the poor lighting, I wasn't able to get any decent shots. I then got in line and waited for boarding to be called, which started a few minutes late. I really hate being "that guy" but as a blogger, I always try to get on the plane before everyone else does. That way, I can take all the pictures I want without having to worry about invading anyone else's privacy. And that also means you get some great views of the cabin without other people in them.
Copa Airlines Boeing 737-9 MAX aircraft are configured with four rows of business class seats in a 2-2 configuration (16 seats total). These Collins Aerospace Diamond seats are the same business class seats used by other airlines such as American Airlines, Delta, United, etc. on their narrow-body aircraft. The "bones" of the seat are all the same but each airline has modified the seat slightly to fit their individual needs and aesthetics.
These seats do go 180 degree lie flat in bed mode and provide 21 inches of width and 60 inches of pitch. But unfortunately, they do not offer every passenger with direct aisle access. The window seat passenger gets a little more privacy than the aisle-seat passenger but they do have to climb over the other person each time they want to get in and out of their seat.
These seats are perfectly acceptable for relaxation but If I'm being honest, I think the seats are not great in bed mode. I think they are a little short and narrow in bed mode, especially in the feet area. That being said, they are much better than the "domestic first-class" recliner seats Copa has on their other Boeing 737 aircraft and I really shouldn't be complaining about anything that goes fully flat.
Each seat features a personal in-flight entertainment system, USB port, universal electrical outlet, and two personal reading lamps.
The in-flight entertainment monitors are large, crisp and crystal-clear. However, the system is only loaded with a pathetic selection of movies, TV shows, music and video games. On this flight, there were only six new Hollywood movies, another 25 or so older movies, a handful of TV shows, some video games and a mediocre selection of audio entertainment. It's a good thing Copa doesn't fly anywhere over eight hours because you would be bored out of your mind.
As for passengers traveling in the back of the 737-9 MAX, IFE monitors are no longer provided in economy class. There is a small section of Economy Extra (extra legroom) seats with IFE monitors but everyone else will need to stream their entertainment to their own personal devices. You will need to have Copa Airlines' mobile app downloaded on your device to watch the streaming content. WiFi is also not provided on these aircraft (at this time).
Storage-wise, the overhead bins are large enough to secure all of your carry-on bags and your smaller personal item can be stored underneath the ottoman in front of you. There is a small shelf located underneath the IFE monitor that will fit a tablet, book, or other small essentials. However, I was very paranoid about keeping my cell phone on this shelf as any bit of turbulence sent items falling onto the ground.
For larger items, there is an awkwardly placed storage shelf located slightly behind your seat. This space can accommodate laptops, headphones, water bottles, etc., but it's really not a convenient space to access during flight. I really wish there was a storage pocket large enough to hold my cell phone or tablet down by my hips or in front of me as opposed to behind me.
On this trip, I was seated in 3F, a window seat located on the right side of the plane. Waiting at my seat were a pillow and duvet. The duvet was a little too heavy for this warm cabin and the pillow was way too flat and flimsy to provide any real support.
As I settled into my seat, the flight attendant came by to introduce herself and provide me with an amenity kit and over-the-ear headphones. The headphones weren't great. I would suggest bringing your own.
The Copa branded amenity kit was very basic. Inside, there were eyeshades, socks, a dental hygiene kit and unbranded tubes of lip balm, hand lotion and mouthwash. The mouthwash was usable but the lotion and lip balm felt very generic. However, I did appreciate the whimsical design of the socks and eyeshades.
After all the passengers were boarded, the captain came on the PA to make his welcome announcements. The flight attendant then came by with a pre-departure beverage of water or juice just prior to pushback. We then pushed back from the gate and made our way to runway 24L for our departure to Panama City.
Once we reached our cruising altitude, the seatbelt signs were turned off and our flight attendant prepared for our snack service. I know this was a short red-eye, flight but man, they were not joking about this being a snack service. The entire meal was a single cold-cut plate with some slices of smoked salmon, ham, cheese and some grapes served with a couple of crackers. Like, why even bother with this?
As expected, the service was pretty quick and my tray was cleared within a reasonable amount of time. The flight attendant then handed out bottles of water and that was pretty much the last time we saw her until our pre-arrival meal.
After my meal, I headed to the lavatory to freshen up. If you haven't heard, the Boeing 737 MAX aircraft bathrooms are terrible. They are super tiny with minimal space to move around. And the sink is barely usable so expect water to splash everywhere.
When I got back to my seat, I finished my movie and tried to get some sleep before our arrival into Panama City. However, the cabin was kept really warm and I wasn't able to get into a comfortable position with that flimsy pillow. The overhead vents were super weak and didn't do much to cool down my personal space. And when I finally dozed off for a bit, the crew would get on the PA to make announcements, which would scare the crap out of me.
For some reason, the volume for the PA announcements was significantly louder than the volume of whatever you were watching on the IFE system. Like, no joke, it was so loud people had to remove their headphones. Needless to say, I didn't get much sleep on this flight.
About an hour and a half before our arrival into Panama City, the flight attendant came by with breakfast options. Our two choices were an omelet with roasted potatoes or apple crepes. I chose the apple crepes, which were served with a side of fruit, some yogurt and a bread roll. Again, these were the smallest portions I have ever seen in a business class meal.
Service-wise, it wasn't great. At no time did our flight attendant check on the passengers; nor did she proactively get anyone anything. You basically had to press your call button or find her in the galley if you needed anything.
Copa Airlines Boeing 737 MAX business class bottom line.
Overall, I was glad to see Copa improve their hard product but I feel like their soft product could use some work as well. I was excited to try out this new product but I ended up being quite disappointed by the entire experience. The seat was good but the meal services were lacking in quality and quantity. The entertainment options were unacceptable; the amenities were very basic and the service was subpar. And quite frankly, I don't know that I would spend the extra miles (nor recommend it) for Copa's Business Class. I would much rather pay for economy, bring some food on board and save my miles for a better business class product somewhere else.
What do you guys think? Have you flown Copa Airlines Business Class? If so, please share your thoughts with us in the comments section below. Thanks for reading!