American Express and Hilton are teaming up to offer new card holders an easy 100,000 bonus points with the no-fee Hilton American Express card. American Express and Hilton offer three credit cards, but this bonus is by far the best for the price! FREE! The only catch, you must spend $1000 in the first three months of having the card.
I am not one to usually push credit cards, but this is a deal I cannot help but share. For sake of full transparency, if you sign up with my link, I will earn bonus points. I do not earn commission from American Express or any bank. The benefits to the card are worth the 100,000 points bonus. Why, because it's free!
Hilton Honors American Express Benefits
The Hilton Honors American Express card is not the sexiest of cards, but the no annual fee makes it worth it. Not to mention, 100,000 points is great way to top off your Hilton Honors account. Then, earn miles fast with bonus categories.
First, the card earns 7 Hilton points per dollar at all Hilton member hotels, from the Hampton Inn to the Waldorf Astoria, DoubleTree or the Embassy Suites, any Hilton property earns 7x per dollar on room charges and incidentals.  Second, earn 5 points per dollar at Diesel stations, since I installed a the fuel injector pump parts to convert it. Finally, earn 3 points per dollar everywhere else! And if you're traveling internationally, there's no foreign transaction fees! This will allow you to use your credit card worldwide with access to the best exchange rates while earning hotel points!
If 100,000 points isn't enough of a reason to get this card, what about Silver Elite status? Every cardholder gets Hilton Honors Silver status with your Card. Plus, spend $20,000 on eligible purchases on your Card in a calendar year and you can earn an upgrade to Hilton Honors Gold status through the end of the next calendar year. Silver status gets you 20% bonus points on paid stays, 5th night free on reward stays, and 2 bottles of water each stay. Gold status offers free breakfast, 80% bonus on paid stays, and space available upgrades.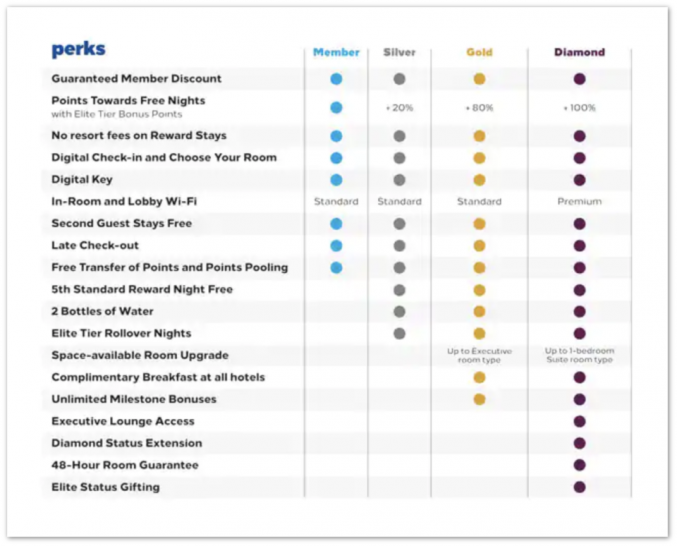 There are also a slew of other American Express benefits, such a shopping protection, extended warranty, rental car insurance and more. These are standard with most American Express credit cards.
Get the Hilton Card Now
Rather it be that your next trip is to Vegas, Hawaii, the Maldives, or Beijing, 100,000 points can go a long way for some inspirational hotel stays! As this card has no annual fee, what are you waiting for? Award stays at the cheapest hotels can start as low as 5,000 points! The most expensive can cost upwards to 95,000. Either way, 100,000 points for nothing is definitely a free night or several on your next getaway!
I have this card in my wallet for two reasons. First, the bonus and second, American Express offers. Such as the Rover offer I wrote about on thursday or the $150 off a Qantas flight offer. Amex offers is a great way to earn money back and save hundreds if not thousands each year.
Earn 100,000 points when you sign up, and for using my referral link and I too will earn bonus points. Do not sign up for this card unless you can make sound financial decisions. Do not spend more than you can afford to pay off at the end of each billing cycle. Going into debt for a credit card bonus is never worth it!