This Swan Hellenic sale is out of this world offering the best prices on premium small ship luxury cruises that I have ever seen. Select cruises are below $4,000 per person!  As Swan Hellenic is trying to make a splash in the luxury expedition and ocean voyages market with two brand new beautiful ships, they are disrupting the market by offering all inclusive fares and rock bottom prices. In fact, these prices are SO LOW that I cannot even publish them! I've sailed on the Inaugural of the SH Diana a few weeks ago and the ship was 100% divine. Pure luxury. If you're looking to experience a 5 star small ship luxury cruise, but the price point as previously scared you away, now is your opportunity to save at least 1/2, if not more!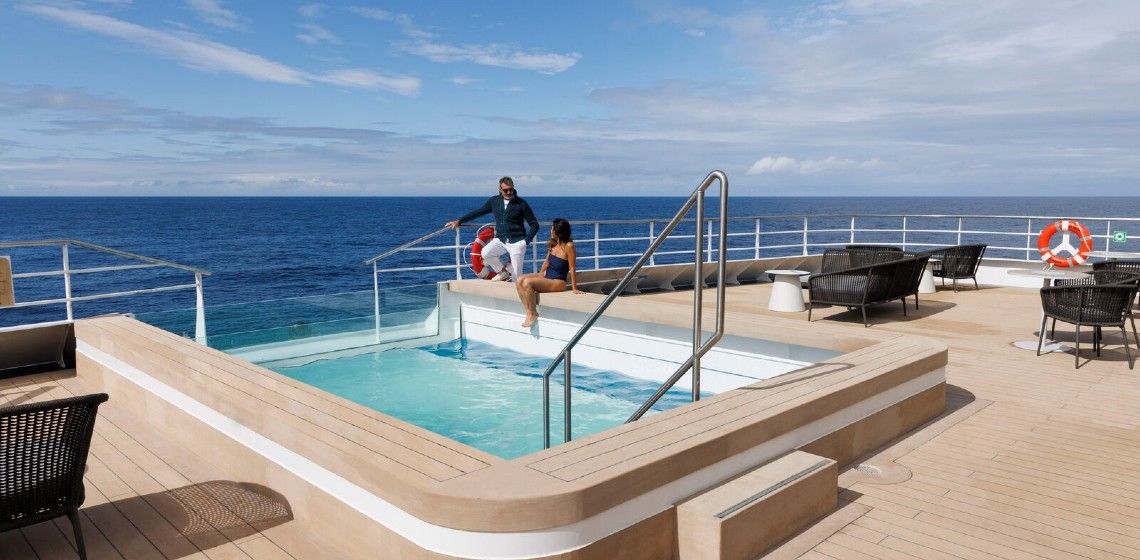 Contact me at Scott & Thomas Travel to save upwards of 50% off published rate, or what I like to call an unofficial BOGO sale! Ready to save big and live lavishly? Now is your chance to see the world in style and save big.
Why Choose Swan Hellenic
Swan Hellenic ships and cruises are different. They aren't big ocean liners, but instead more like luxury yachts offer both cultural expedition cruises and polar expeditions. With between 150-198 passengers and a near 1:1 staff ratio, every cruise will be special. There are no lines or crowds. Instead, Swan Hellenic offers an intimate experience where you can get to know the crew and other passengers. Rooms sizes are spacious and the ships are really beautiful!
The ships also have everything you would expect and more. They have among the best food I've ever eaten at sea with a partnership with JRE-Jeunes Restaurateurs and Maris. The ships feature beautiful spas, pools, steam rooms and saunas, gyms, and more. Plus every expedition includes excursions in the cost, making this a well rounded vacation for much less than expected.
What's included in the Price
Swan Hellenic cruises are also all inclusive. The price you see is the price you pay. Taxes and fees already included too. Everything from alcohol to Wi-Fi is included in the cost. There are no extra fees for staff appreciation or even room service. Eat wherever you want when you want without having to worry about specialty dining surcharges. There's no room service fees either. The Swan Hellenic experience is second to none!
Check out this reel of what a Swan Hellenica cruise is like.
Another huge benefit of Swan Hellenic is that there is one complimentary excursion in each port. There's upgraded premium excursions as well, but you will always have a free option. Don't like either option? Just get off the ship and explore on your own. This too is possible.
Enjoy all the following benefits on every Swan Hellenic cruise built into the price for $0 extra!
     

Regional flights to the port of embarkation and/or disembarkation (ONLY available for cruises starting or ending in Ushuaia, Longyearbyen and Kangerlussuaq) 

     

Group return transfers from the airport to the cruise port

     

One-night pre-cruise accommodation with breakfast in a 4/5-star hotel

     

All meals onboard

     

24-hour room service

     

Coffee, tea, soft drinks, and selected alcoholic beverages available 24 hours per day

     

Lecture programs by our experienced expedition team and guest speakers

     

Standard WiFi

     

Onboard gratuities and port taxes 

     

One selected shore excursion/expedition activity per port of call
Curious what a Swan Hellenic cruise is like? Check out my experience and my SH Diana review.
Swan Hellenic Blowout Sale
This summer and fall get ready to save huge on Swan Hellenic. There are over 25 different sailings offering huge discounts when you book via a preferred agent. A deal you will not get if you book directly! Save up to 50% on select cruises between June 2023 and Nov 2023. Everything from the Arctic to Antaractica is on sale!
SH Vega Expeditions and Cruises
The SH Vega made her maiden voyage in July 2022. Enjoy a 5 star elegant Scandi-design boutique expedition ship designed to fully immerse guests in all the sights and scenery of their voyage. The ship incorporates a polar ice class 5 ice-strengthened hull combined with extra-large stabilizers to make journeys as smooth as possible. The ship hosts 152 guests with 120 crew passengers. The following sailings are on sale. Prices below are rack rate and DO NOT show the actual discounts which we have available. This are only possible by contacting my travel agency Scott & Thomas Travel. Rates below are BEFORE discounts and are per person. 
Route
From
Vega Sailings - Summer 2023
To
Departure
Arrival
Day
Oceanview
Balcony
Suite
Artic Odyssey
Reykjavik, Iceland
Reykjavik, Iceland
15-Jun-23
23-Jun-23
9
$9,007
$11,129
NA
Arctic Islands & Fjords
Reykjavik, Iceland
Longyearbyen, Svalbard
23-Jun-23
6-Jul-2023
14
$11,816
$13,861
$19,163
Svalbard Explored
Longyearbyen, Svalbard
Longyearbyen, Svalbard
6-Jul-23
13-Jul-2023
8
$8,992
$10,130
$12,539
Svalbard Explored
Longyearbyen, Svalbard
Longyearbyen, Svalbard
13-Jul-2023
20-Jul-2023
8
NA
$9,737
$12,539
Svalbard Explored
Longyearbyen, Svalbard
Longyearbyen, Svalbard
20-Jul-2023
27-Jul-2023
8
NA
 8,978
 12,325
On the Trail of the Vikings
Longyearbyen, Svalbard
Reykjavik, Iceland
27-Jul-2023
6-Aug-2023
11
$5,240
$6,737
$9,550
Iceland in Depth
Reykjavik, Iceland
Reykjavik, Iceland
6-Aug-2023
14-Aug-2023
9
$4,411
$5,956
NA
Island Hearts of the Arctic
Reykjavik, Iceland
Reykjavik, Iceland
14-Aug-2023
26-Aug-2023
13
$6,990
$8,302
$11,082
Greenland in Depth
Reykjavik, Iceland
Kangerlussuaq, Greenland
26-Aug-23
5-Sep-2023
11
$9,131
$10,674
$14,676
Voyage to the Northwest Passage
Kangerlussuaq
Kangerlussuaq, Greenland
5-Sep-2023
21-Sep-2023
17
$16,570
$18,273
$24,676
Greenland to Nova Scotia exploring the Canadian Arctic
Kangerlussuaq, Greenland
Halifax, Canada
21-Sep-23
6-Oct-2023
16
$7,906
$9,241
$12,704
Rainforests and Riches of the Caribbean & Brazil
Philipsburg, St. Maartin
Fortaleza, Brazil
11-Oct-2023
23-Oct-2023
13
$7,128
$8,464
$11,927
Spirit of Brazil
Fortaleza, Brazil
Buenos Aires, Argentina
23-Oct-2023
11/7/2023
16
$7,128
$8,464
$11,927
The sailings which are on sale start in the Arctic and include amazing options throughout Iceland, Norway, and Greenland. If you've ever wanted to see the polar bears play on Ice, do not miss their Svalbard sailings.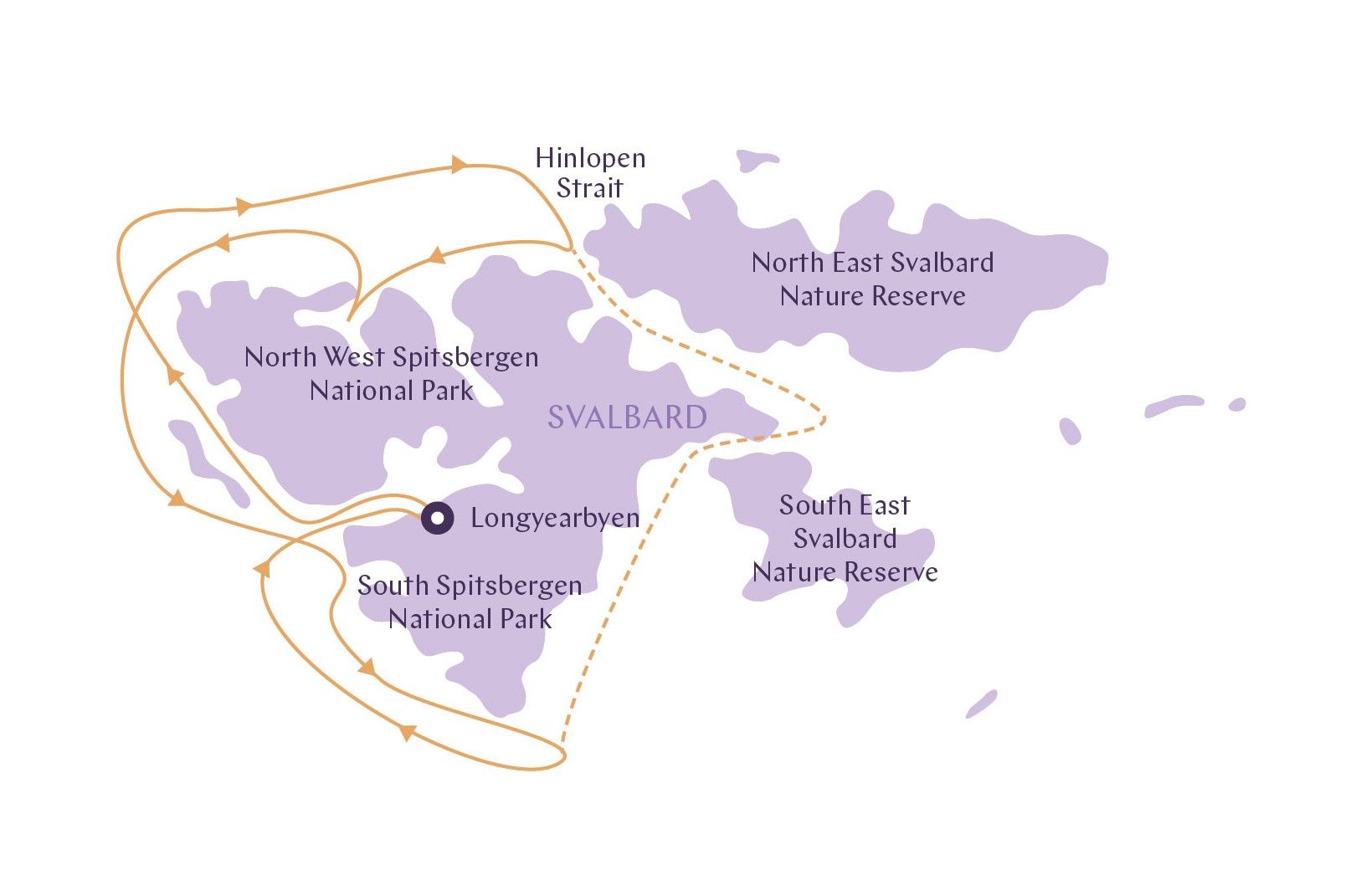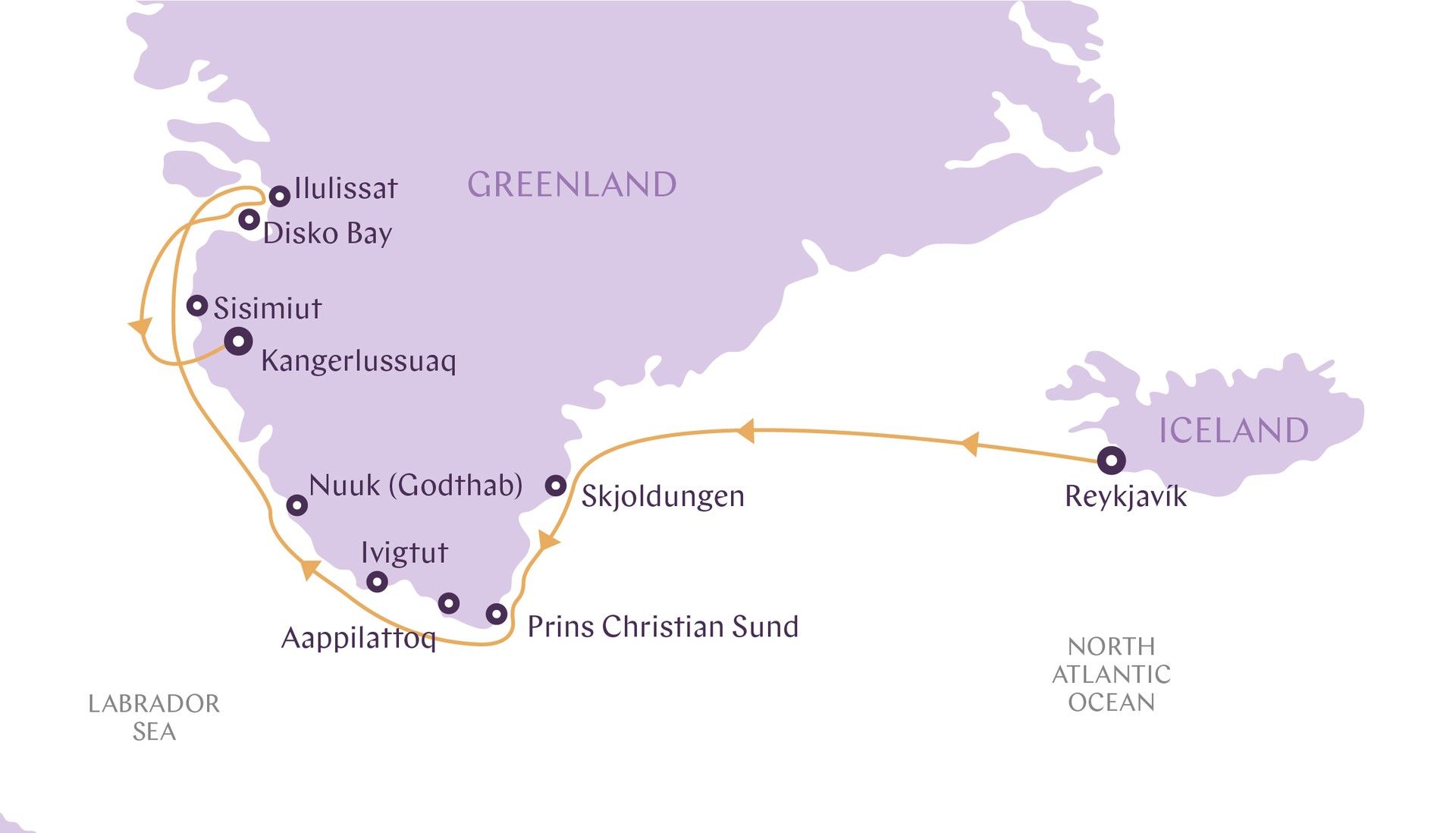 After spending the summer in the Arctic, the SH Vega will head towards Canada and work her way down to Argentina. On the way there are some unique opportunities to cruise through the Caribbean or along the entire coast of Brazil! Check out these non traditional cruise options as well.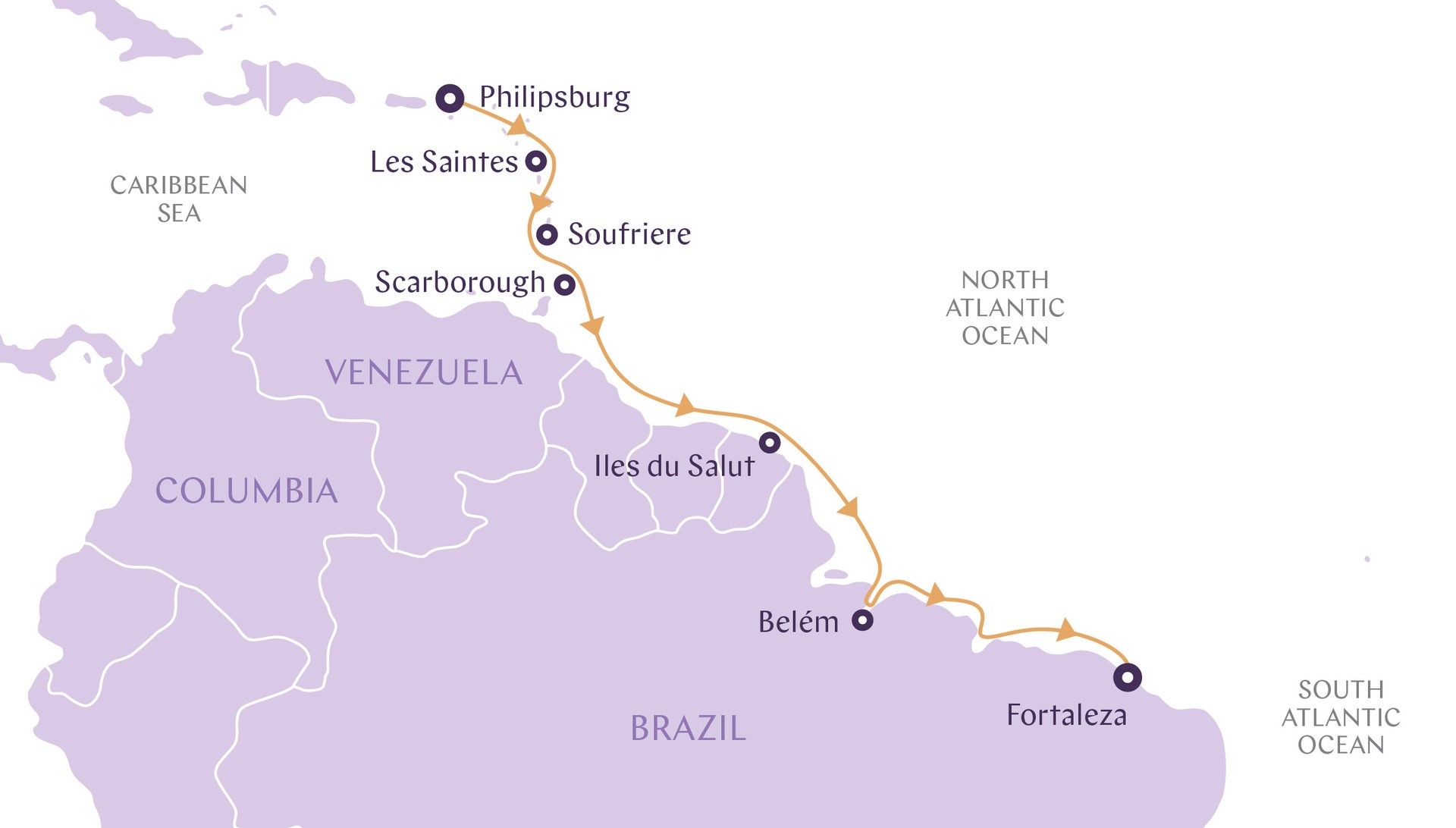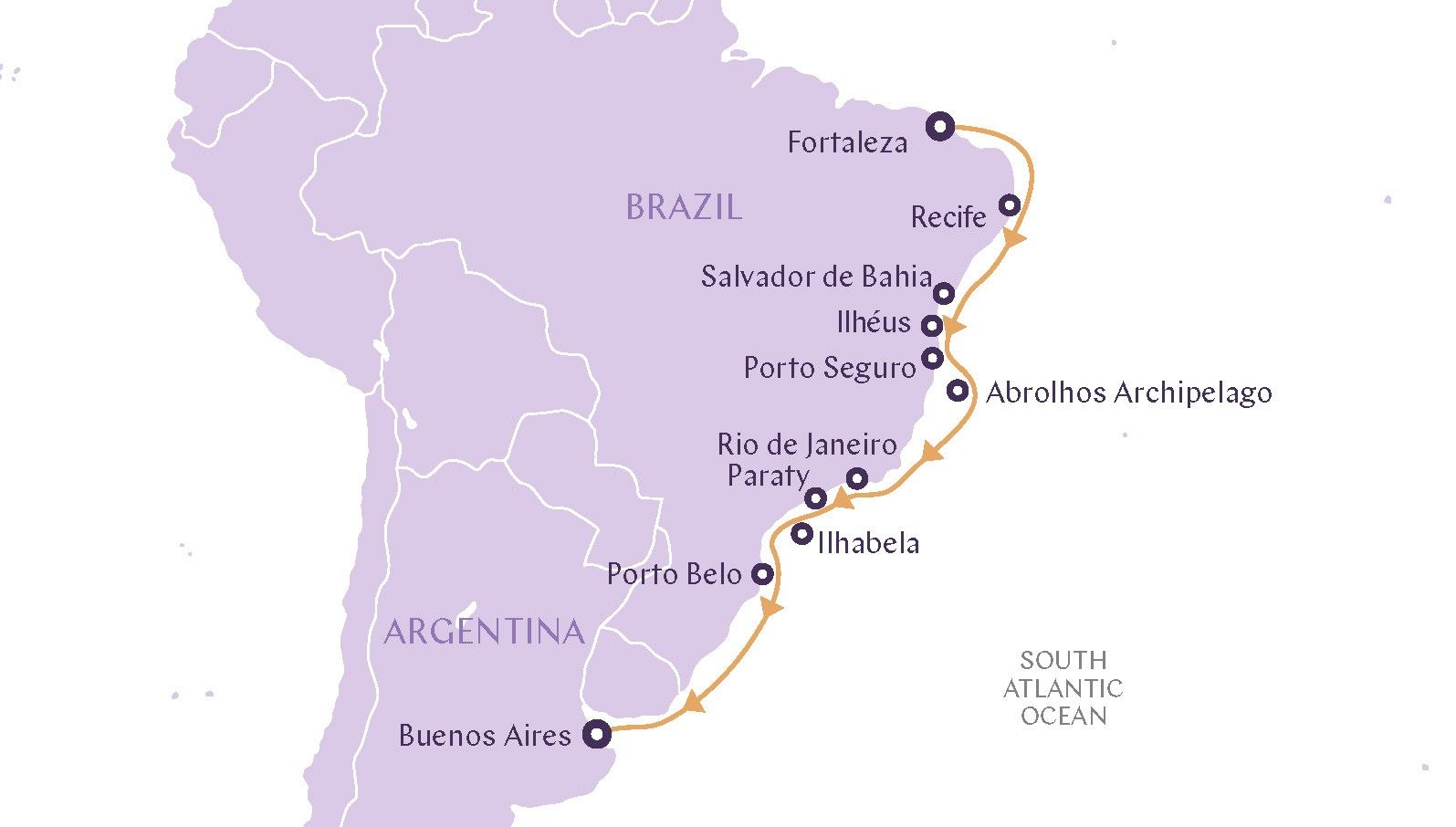 SH Diana Expeditions and Ocean Voyages
SH Diana is Swan Hellenics largest ship, providing elegant and spacious 5-star Scandi-design and accommodations for only 192 guests in 96 spacious staterooms and suites. There's 140 fabulous crew members which provide the highest levels of personal service. SH Diana takes Swan Hellenic back to its roots when she launched, exploring the Mediterranean and its famous sites of antiquity. The Diana is a hybrid style ship with both zodiacs for expeditions but also tenders for traditional ports.
The following cruises are on sale. Again the prices below are the rack rates BEFORE discounts and per person. I was asked not to publish the blowout rates that are only available if you contact me directly. Expect to save upwards to 50% on the following Journeys. Click on any of the links and names of the cruise to see the cruise maps and more details
Route
From
To
Departure
Arrival
Days
oceanview
balcony
suite
Arctic Odyssey
Longyearbyen, Svalbard
Longyearbyen, Svalbard
7-Jun-23
15-Jun-23
9
$9,007
$11,129
$14,454
Arctic Odyssey
Longyearbyen, Svalbard
Longyearbyen, Svalbard
15-Jun-23
23-Jun-23
9
$9,007
$11,129
na
On the Trail of the Vikings

Tromso

, Norway

Amsterdam

, Netherlands

29-Jul-23
8-Aug-23
11
$5,240
$6,737
$9,550
Historic Ports of the Western Seaboard

Amsterdam

, Netherlands

Lisbon, Portugal
8-Aug-23
17-Aug-23
10
$4,372
$5,988
$8,521
Mysteries of Carthage and the Moors
Lisbon, Portugal

Palermo

, Italy

17-Aug-23
27-Aug-23
11
$4,941
$6,737
NA
Secrets of Sicily

Palermo

, Italy

Palermo

, Italy

27-Aug-23
4-Sep-23
9
$8,665
$10,375
$13,591
Cradles of the Mediterranean

Palermo

, Italy

Athens, Greece
4-Sep-23
12-Sep-23
9
$4,043
$5,240
$8,945
Threading the Islands to Troy and Istanbul
Athens, Greece

Istanbul

, Turkey

12-Sep-23
23-Sep-23
12
$5,509
$7,485
$10,580
Sailing the Cusp of Europe and Asia

Istanbul

, Turkey

Limassol

, Cyprus

23-Sep-23
3-Oct-23
11
$5,240
$6,737
$9,550
Revelations of Suez, Sinai and the Red Sea

Limassol

, Cyprus

Jeddah

, Saudi Arabia

3-Oct-23
15-Oct-23
13
$6,078
$8,233
$11,610
Paradise Islands of the Indian Ocean
Port Victoria , Seychelles

Mombasa

, Kenya

24-Oct-23
4-Nov-23
12
$6,568
$8,878
$12,497
Madagascar and its Eastern Islands

Mombasa

, Kenya

Maputo

, Mozambique

4-Nov-23
14-Nov-23
11
$6,253
$8,003
$11,293
Extraordinary Southern Africa

Maputo

, Mozambique

Cape Town

, South Africa

14-Nov-23
21-Nov-23
8
$4,153
$5,378
$7,681
Africa to America Antarctic Epic

Cape Town

, South Africa

Ushuaia

, Argentina

21-Nov-23
11-Dec-23
21
$13,253
$17,676
$24,600
Like the SH Vega, SH Diana sale is for ocean cruises and expeditions from Pole to Pole. Either save in the Arctic in June 2023 or experience a Cape to Cape Crossing which also visits Antarctica, visiting 3 continents on one cruise!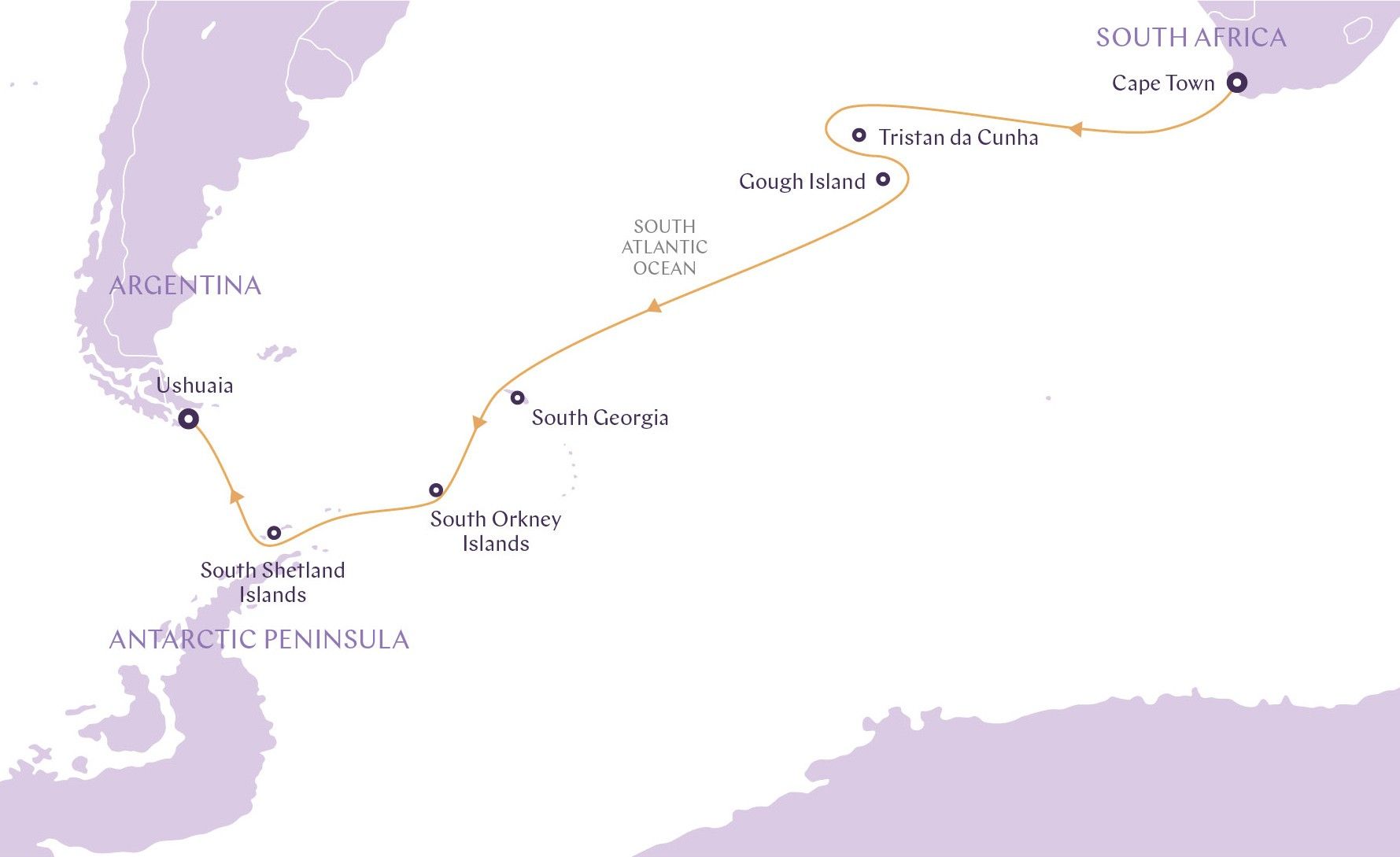 The SH Diana also has amazing options for all inclusive voyages throughout Europe. Sail around Italy, Turkey, Africa and more. The options that Swan Hellenic are unlike all other cruise ships. If you have time, consider one of these amazing deals.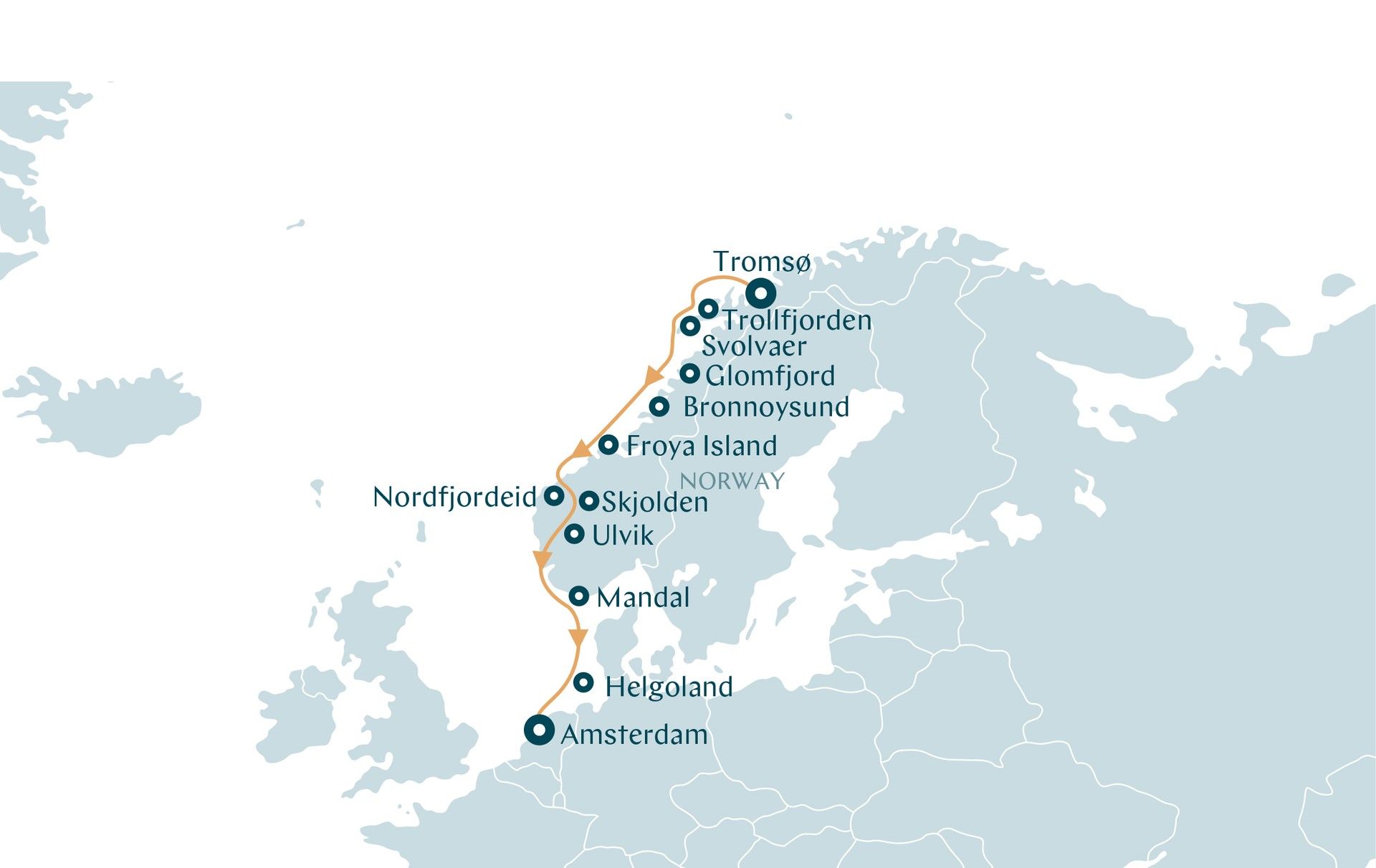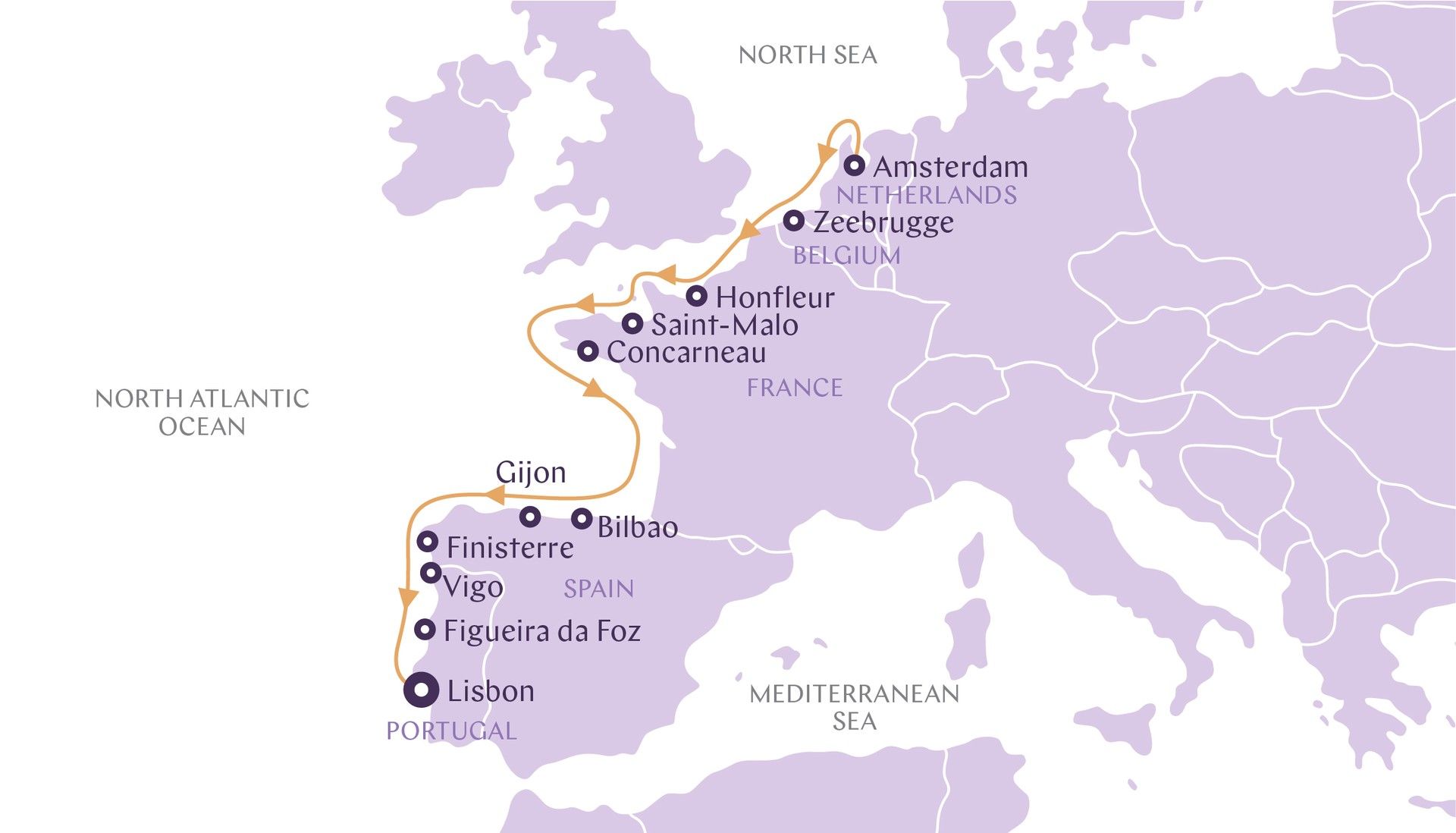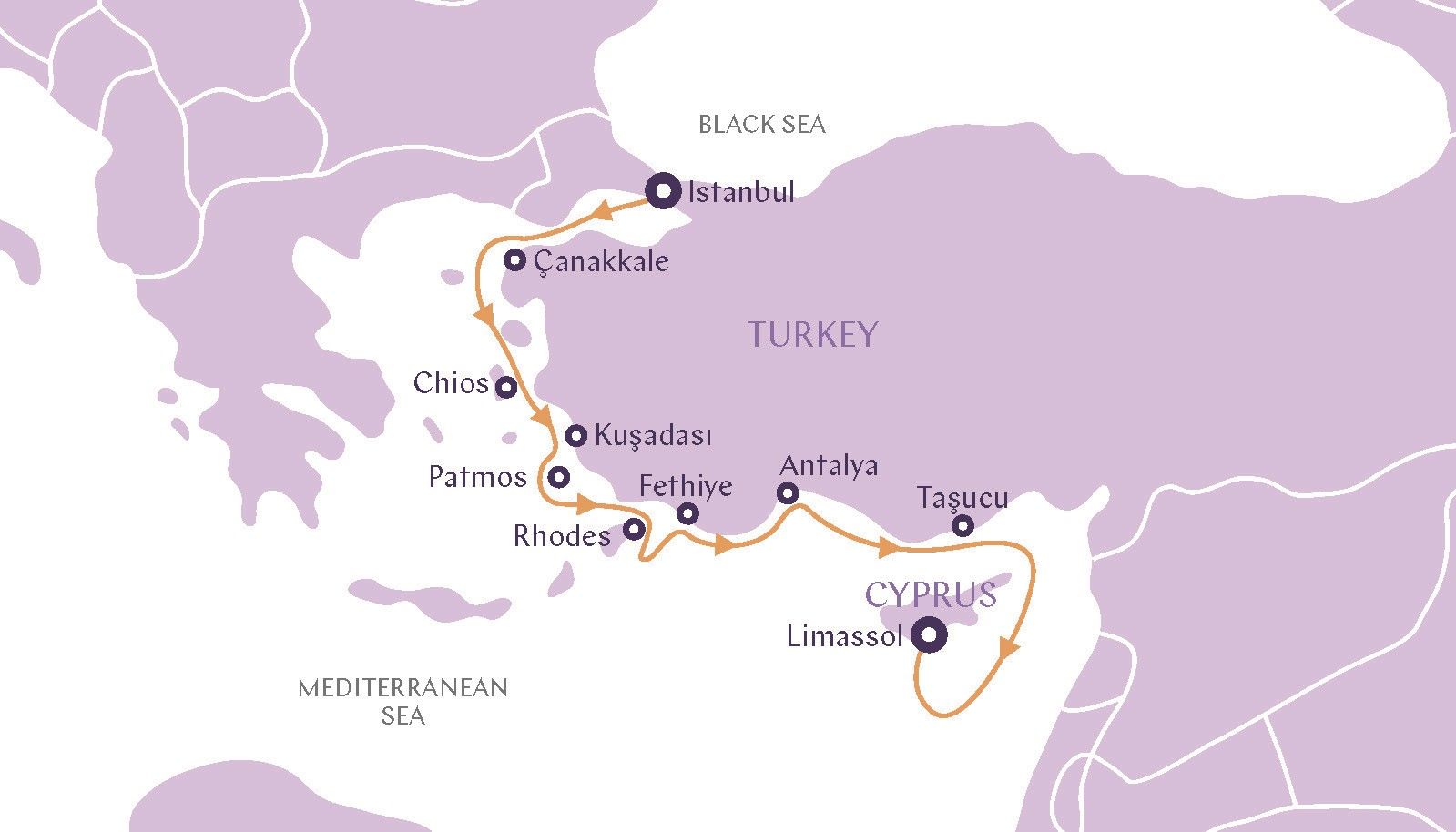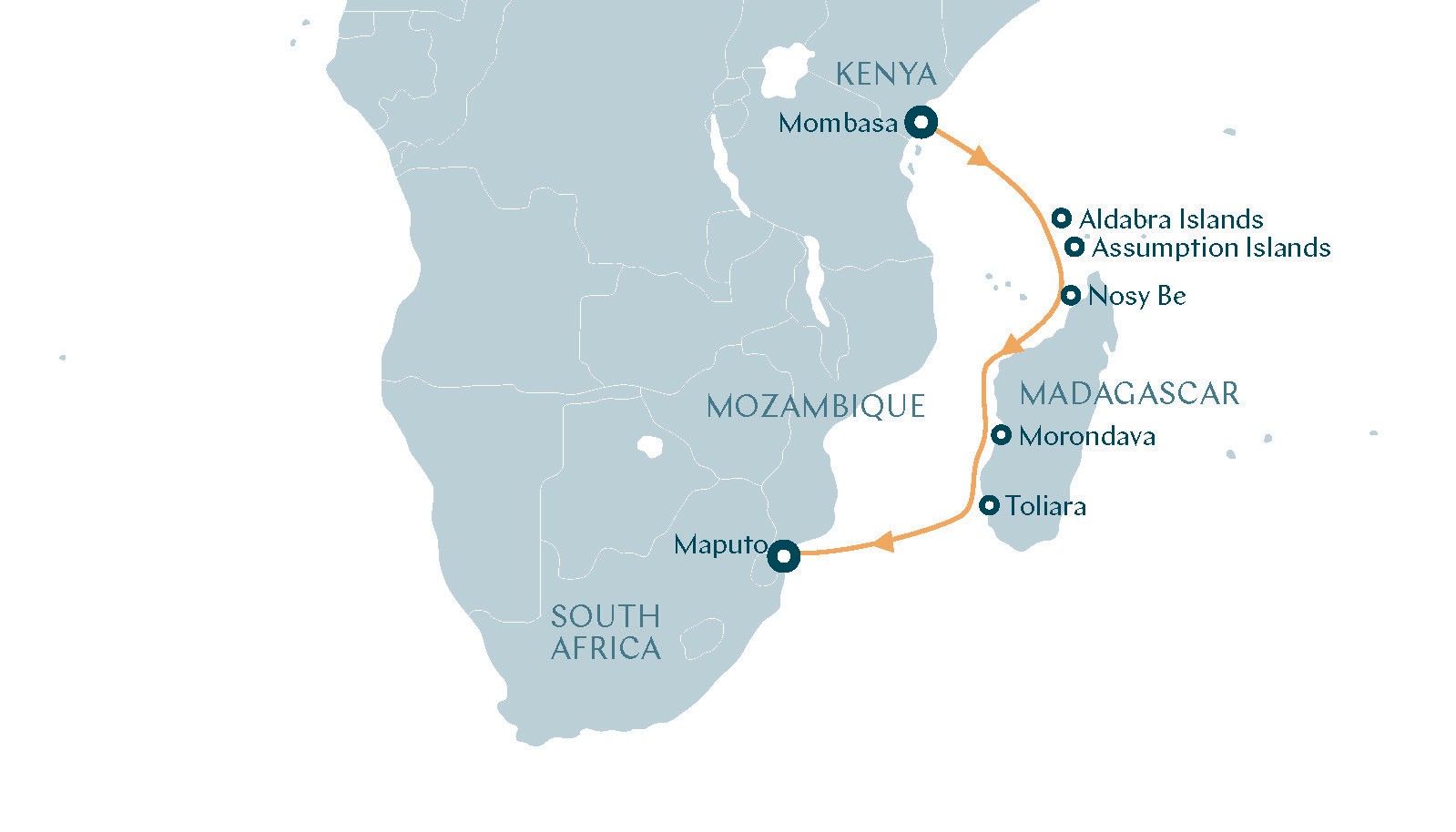 Bottom Line 
Swan Hellenic is offering amazing deals on both the SH Vega and SH Diana. Swan Hellenic is a hybrid luxury cruising and expedition company which offers immersive experiences. Some itineraries which are like traditional ocean cruises others which are 100% expedition. With a focus on small ships, this is not your traditional cruise line or even expedition company. Their all inclusive prices means the price you see is the price you pay. You can really enjoy the entire experience without being nickel and dimed or uncharged. These prices starting at near 1/2 off the publish rate are out of this world!
The Swan Hellenic blowout sale has discounts so deep we cannot print them, but some are in the range of half price! Do the math, it's a HUGE savings or 2 for 1! If you have flexibility to plan a vacation before the end of the year, now is your chance to save big. I personally really enjoyed my experience on Swan Hellenic and if anyone wants to experience small ship cruising in the polar regions and beyond, I cannot recommend Swan Hellenic enough. Contact me today to book your Swan Hellenic cruise at 1/2 price.
Other noteworthy cruise deals