United Airlines San Francisco Polaris Lounge is the among the best lounge at SFO offering a premium lounge experience across two floors. The grand lounge is open for Polaris, business travelers. Polaris lounges offer an elevated experience over the United Club. I visited the LAX Polaris Lounge pre-covid and loved it. It was nice to see and experience the SF Polaris lounge.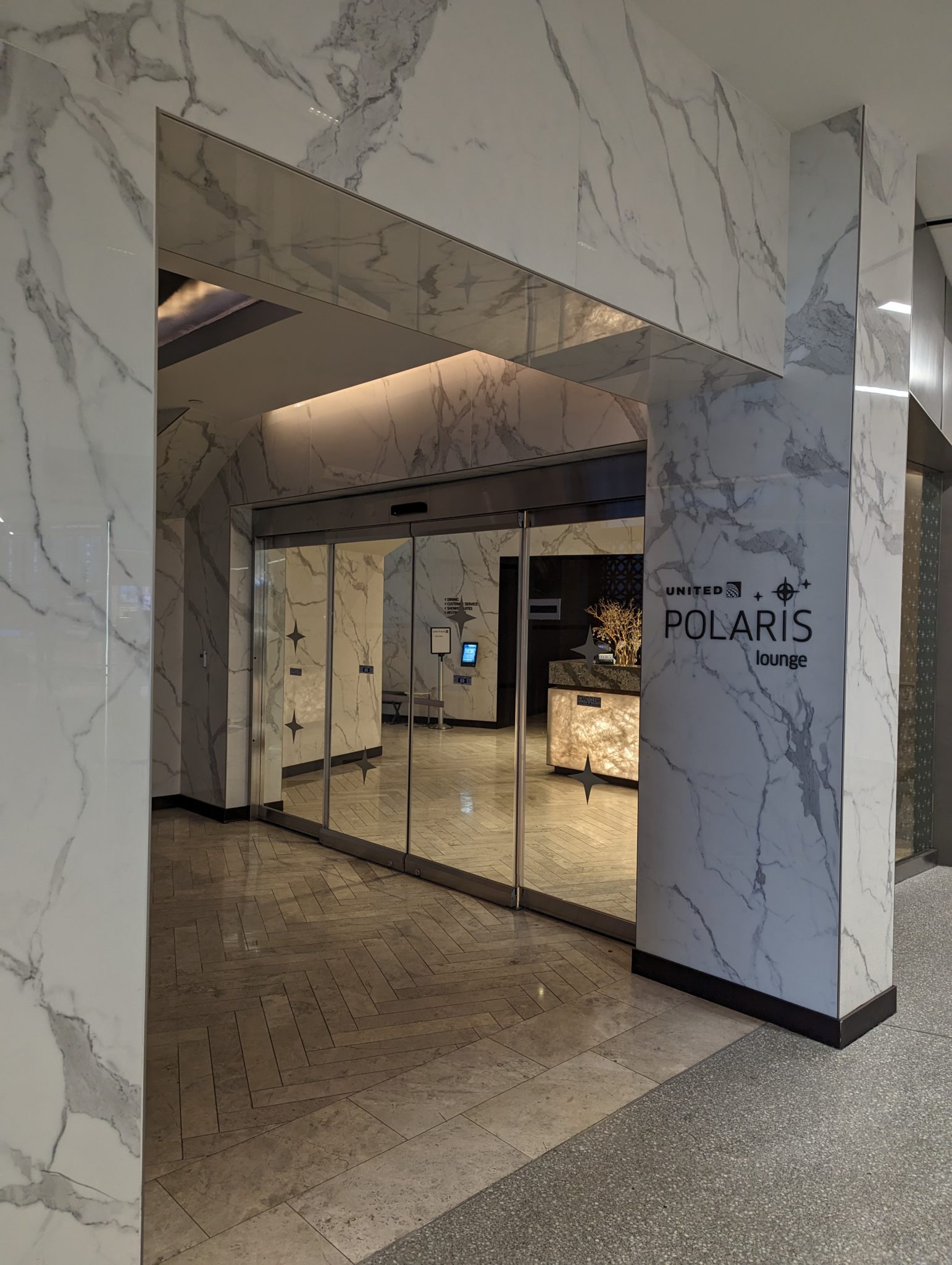 The lounge in terminal C is 28,000 square feet across two levels. The majority of the lounge is actually on the second floor. Both floors offer a plethora of seating areas and fantastic tarmac views. The showers and nap rooms are downstairs, as well as some seating and snacks. Upstairs includes more sitting area, the bar, the restaurant and a large buffet.
My visit was before an award flight to Cairo via London. Visiting Mid afternoon and then late into the evening due to a delayed flight.
Polaris Bar & Buffet
There is no shortage of food options. Choose from the buffet and indulge in ready to eat options including soup, sandwiches, charcuterie, salads, and many hot options.  You can even make your own ramen bowls.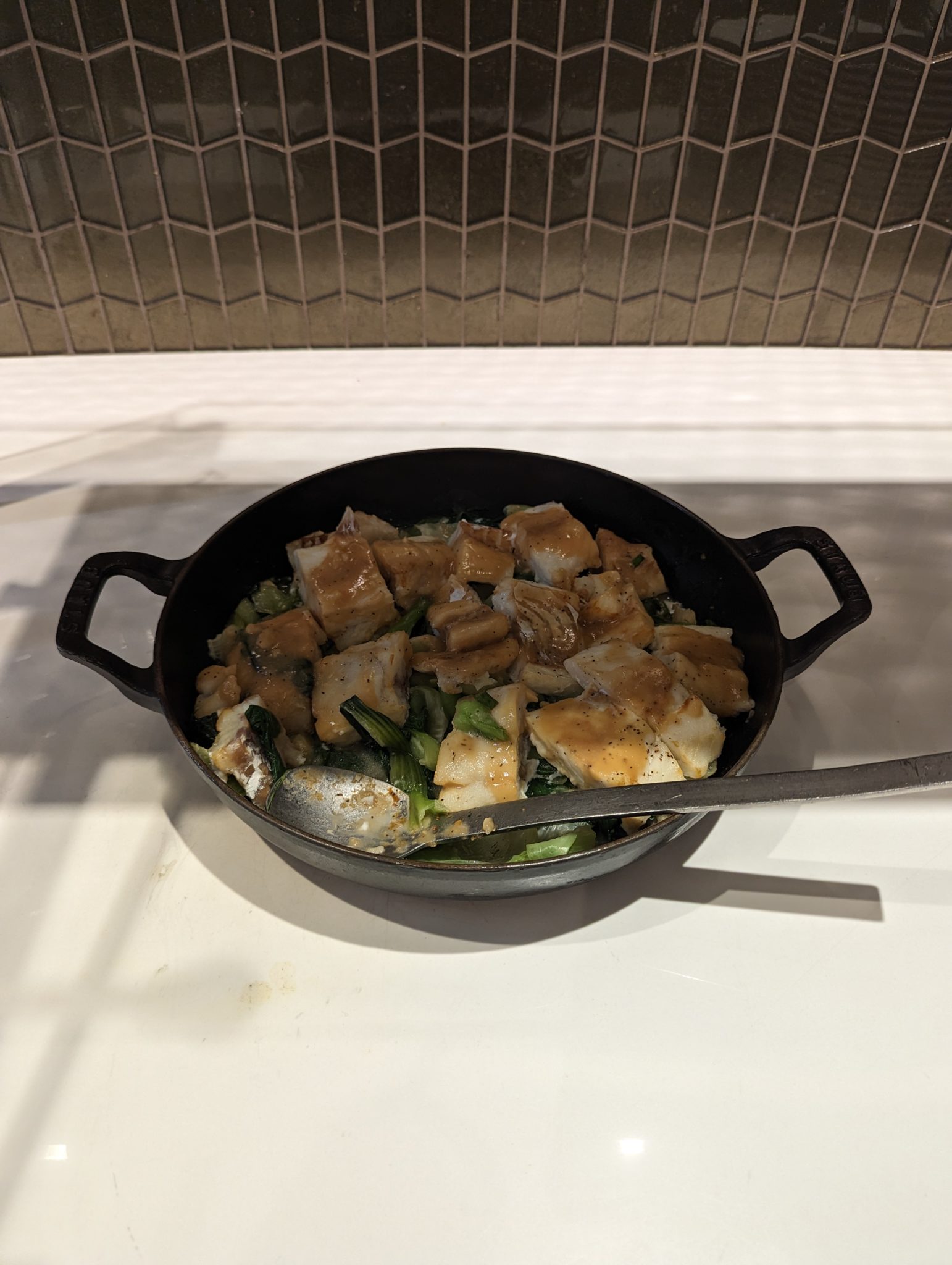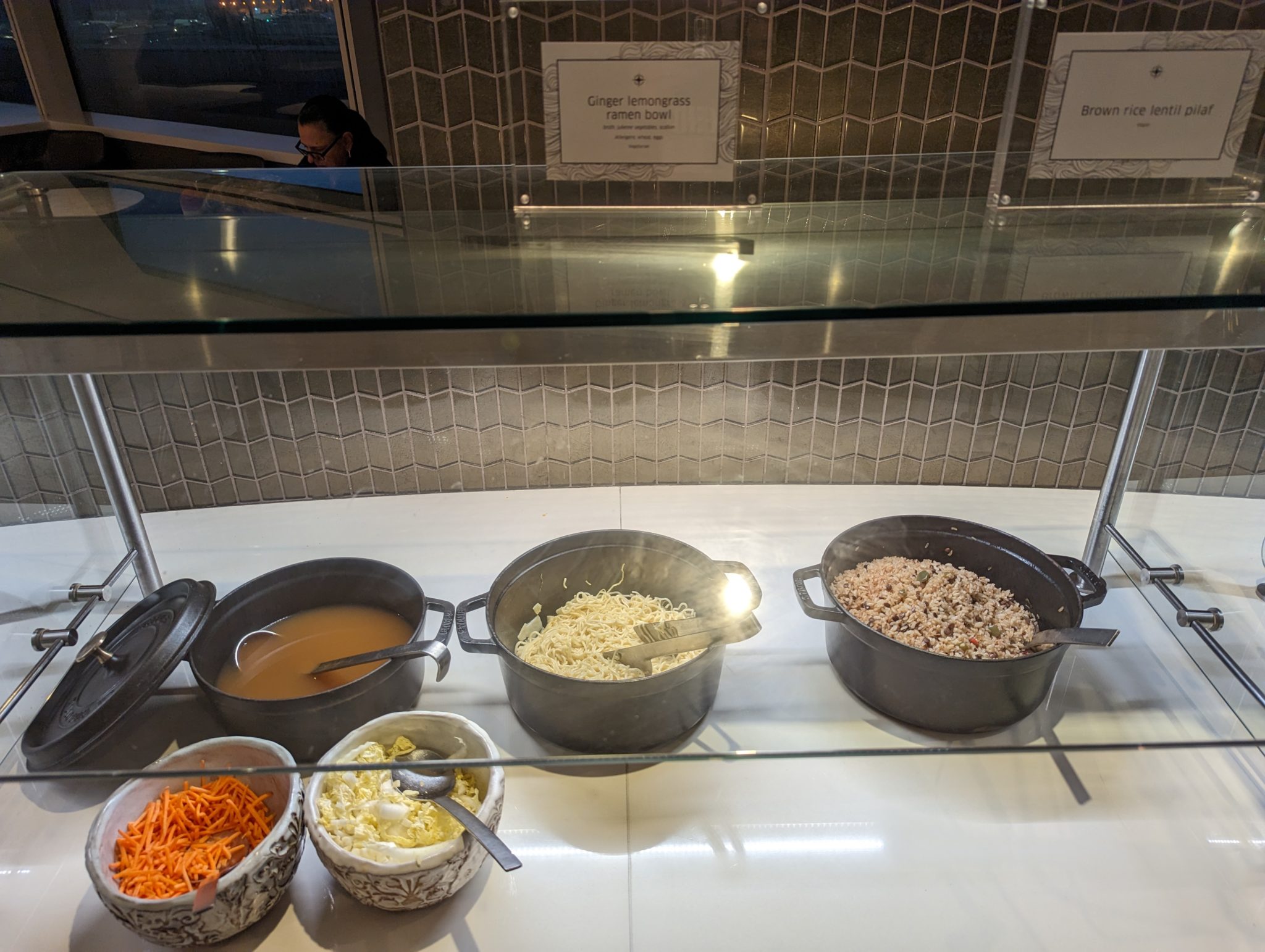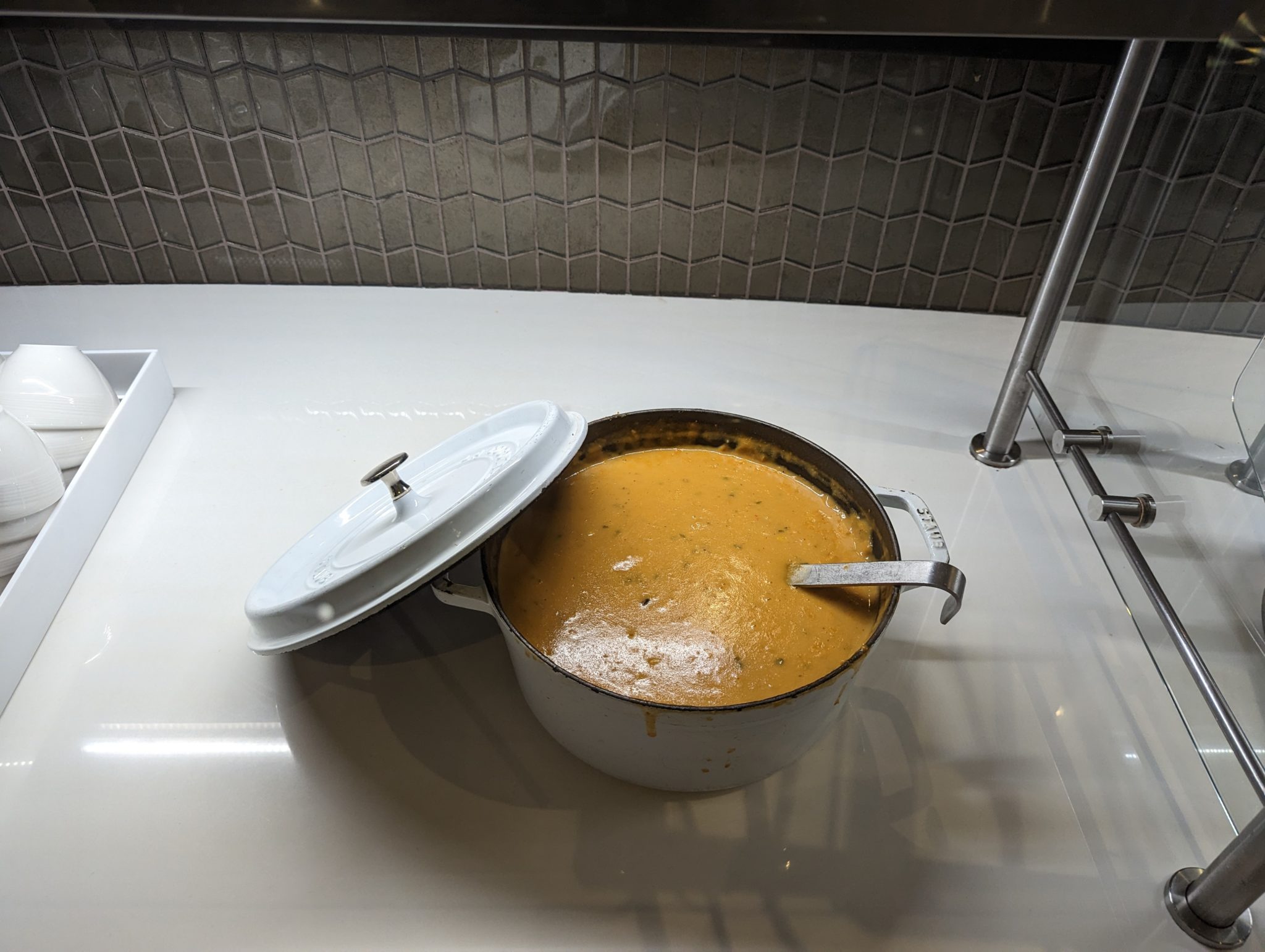 Next to the buffet there is also lots of seating with tables and chairs.
When you are ready for a drink, dive into a cocktail or several types of wines.  United even has a plethora of signature cocktails. During my 8 hours in the lounge I was able to try nearly all of them. The pick me up was delicious, despite sounding quite odd.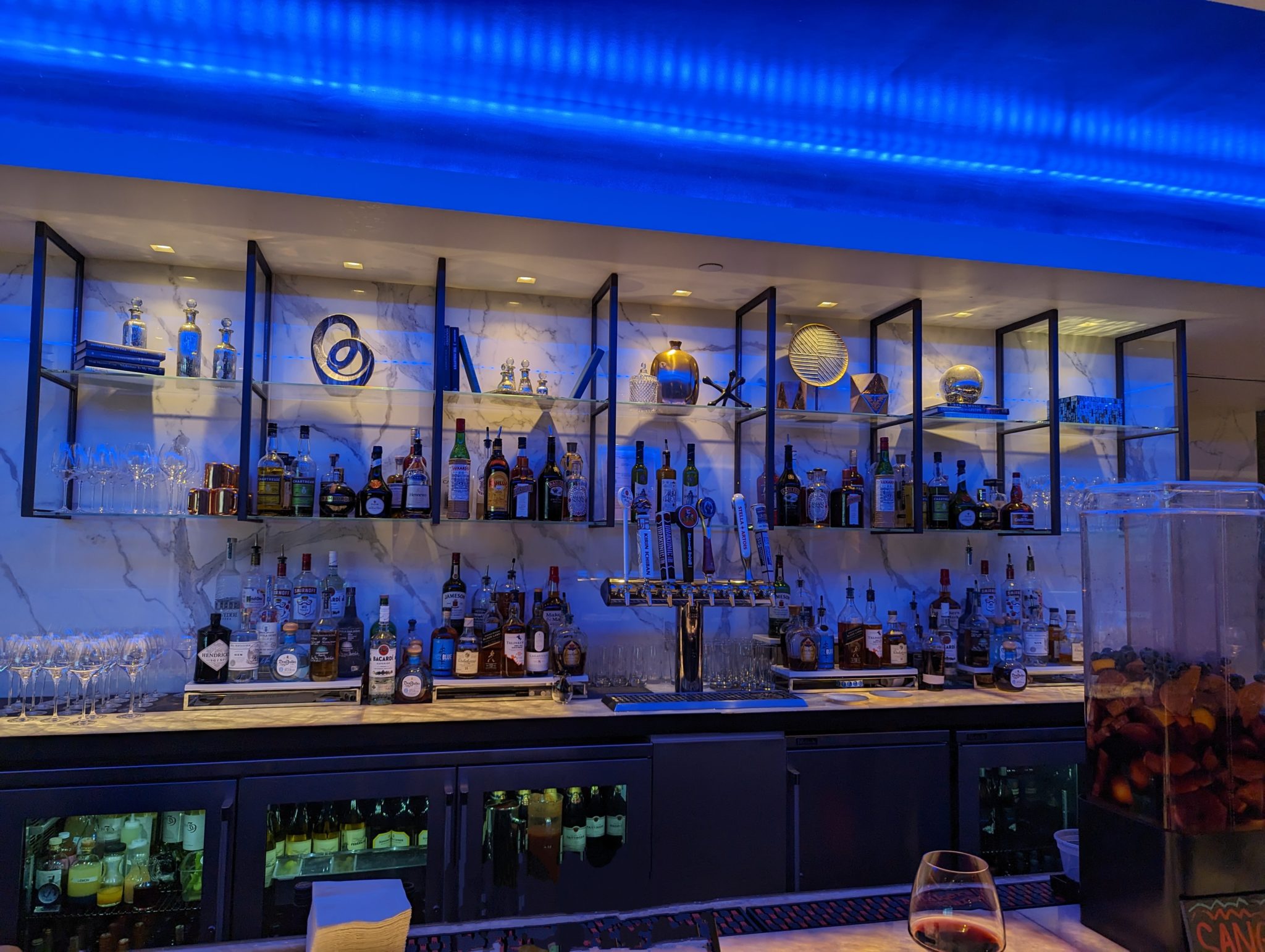 Polaris Restaurant
Although I did not get a photo of the main restaurant, this is one of the draws to the Polaris lounge. The small dining room features several servers and a la carte dining. Diego opted for the Burger and I had the chicken. The chicken was a bit dry but overall, it was better food than most lounges. The burger still remains among my favorite airport lounge burgers. Or maybe burgers just taste better in airports?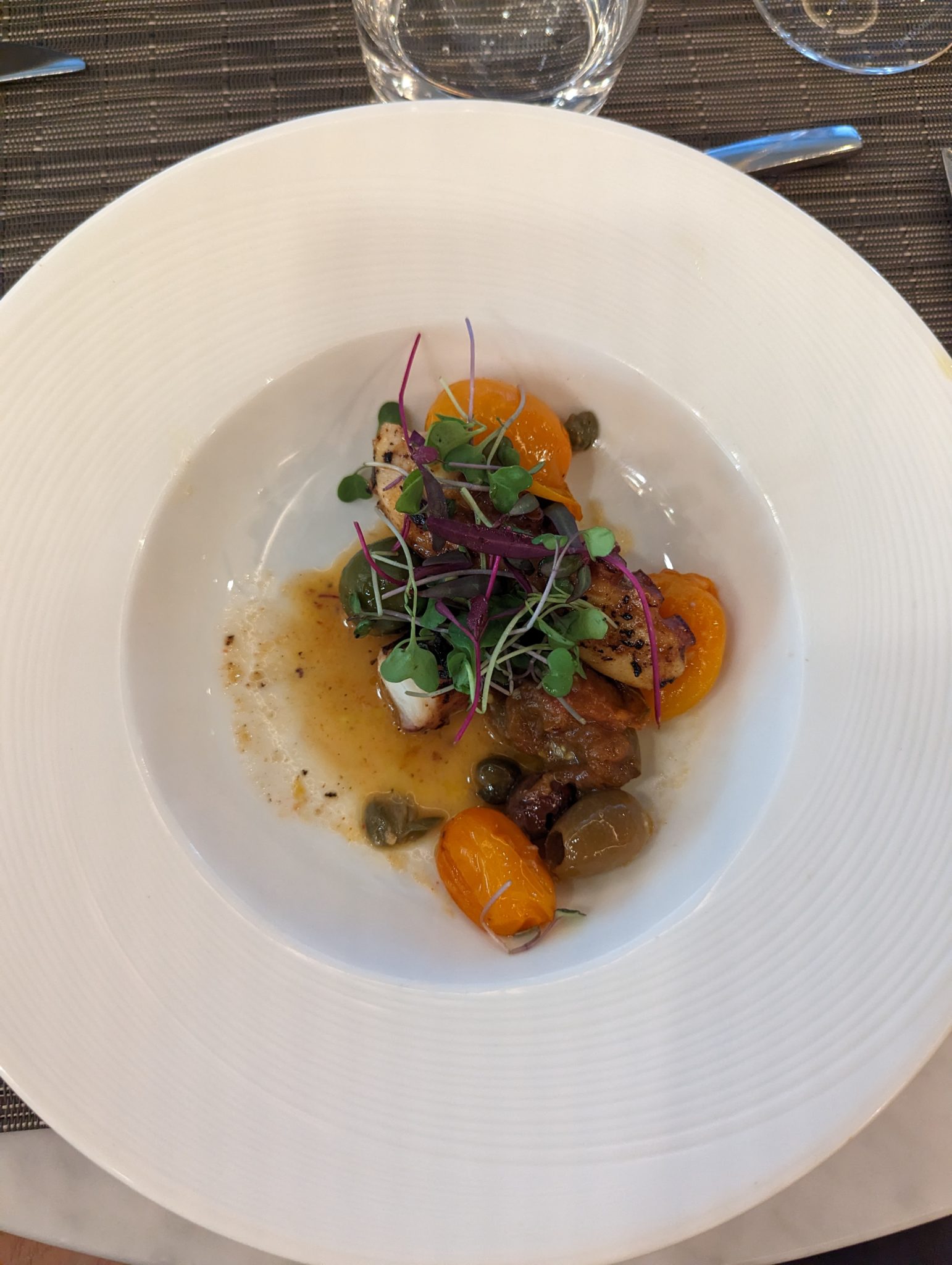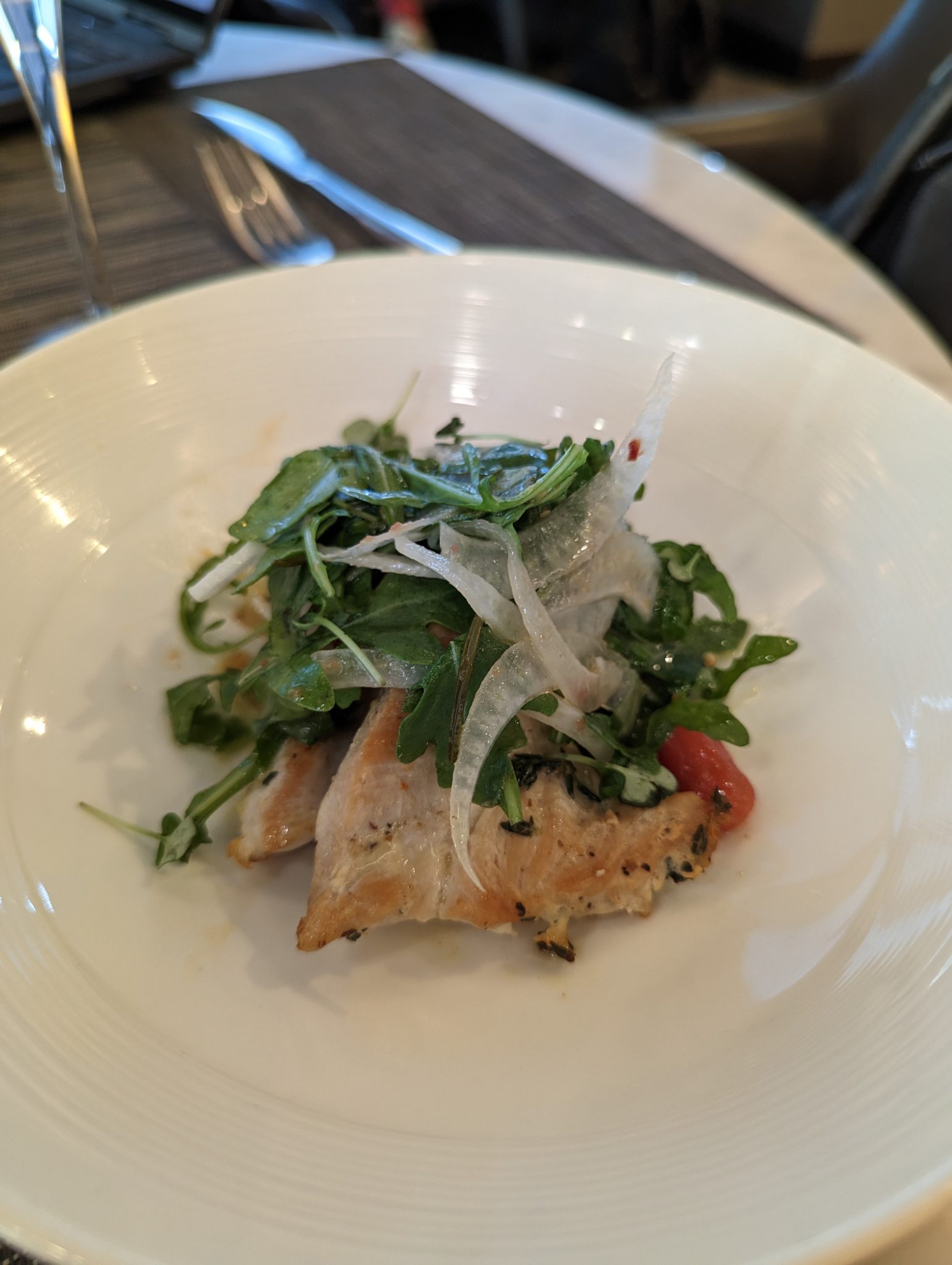 no meal is completed without dessert. The cookie was gooey and delicious.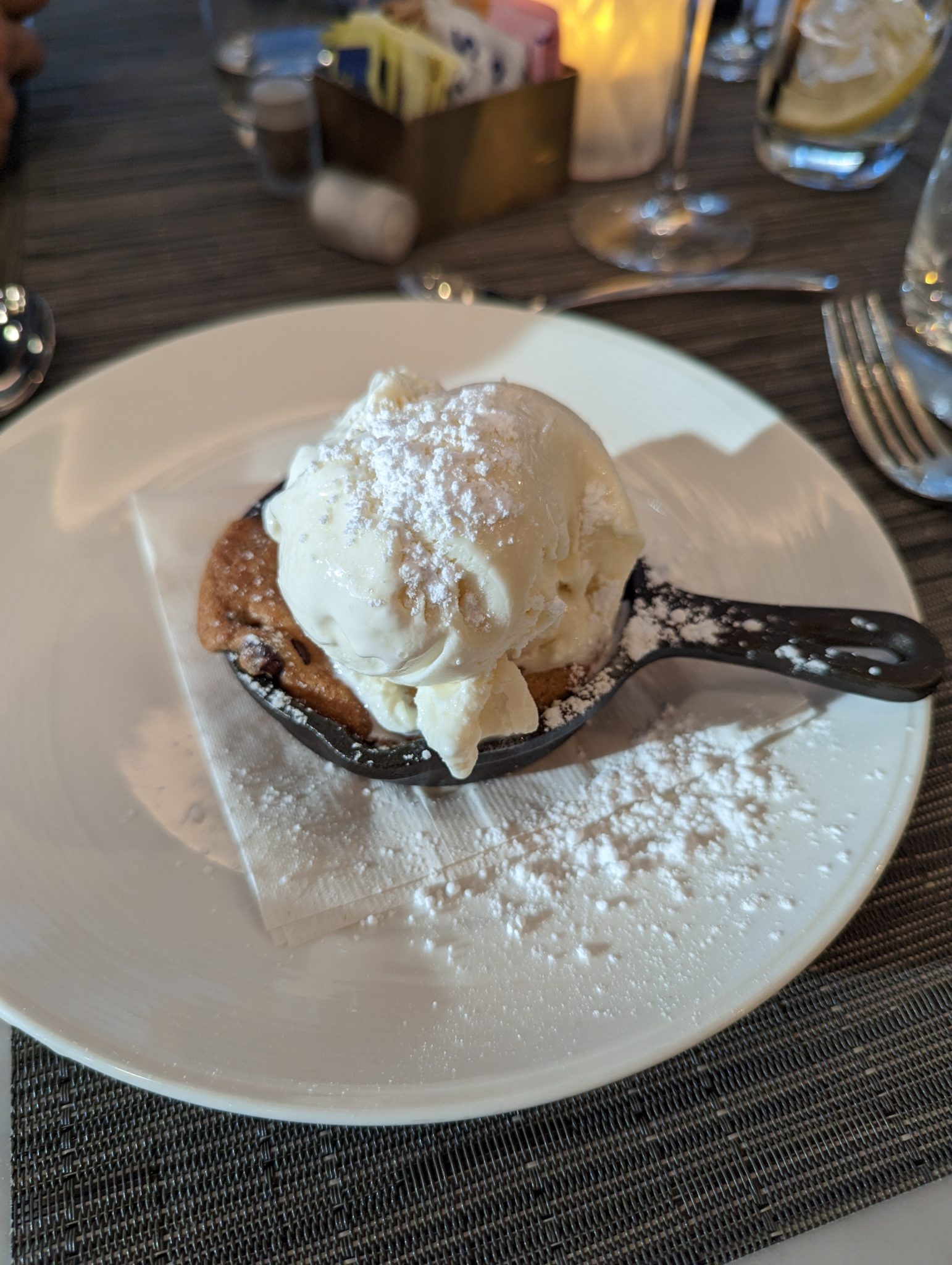 Seating Galore
The large lounge took over the former Singapore Airlines lounge and there is plenty of seating throughout the lounge ready for United Polaris Business class passengers. On the top floor there's also a self serve coffee and snack section, called the studio. I loved this little nook as it had lots of gummy candy. My favorite! It reminded me of Lufthansa lounges.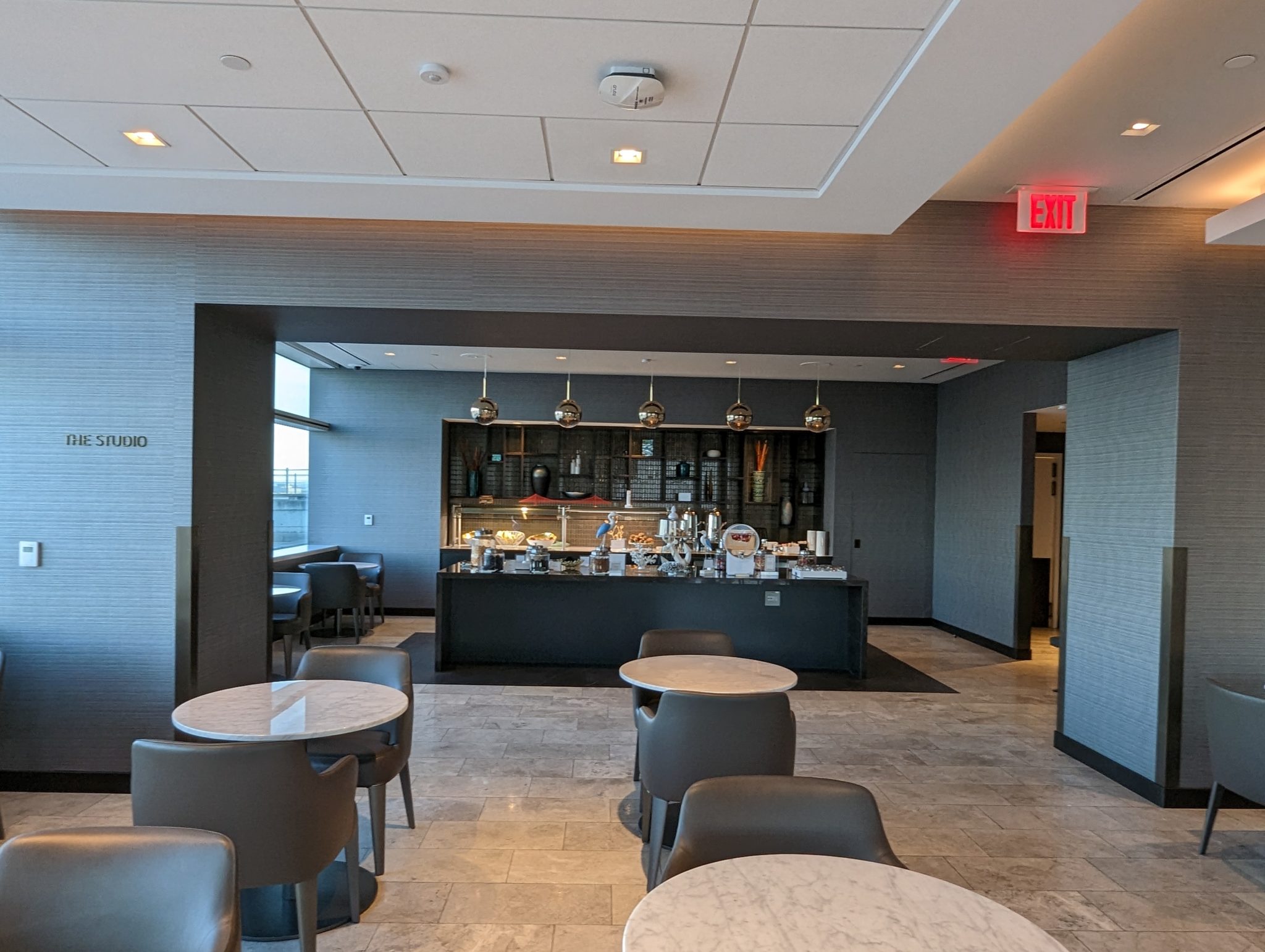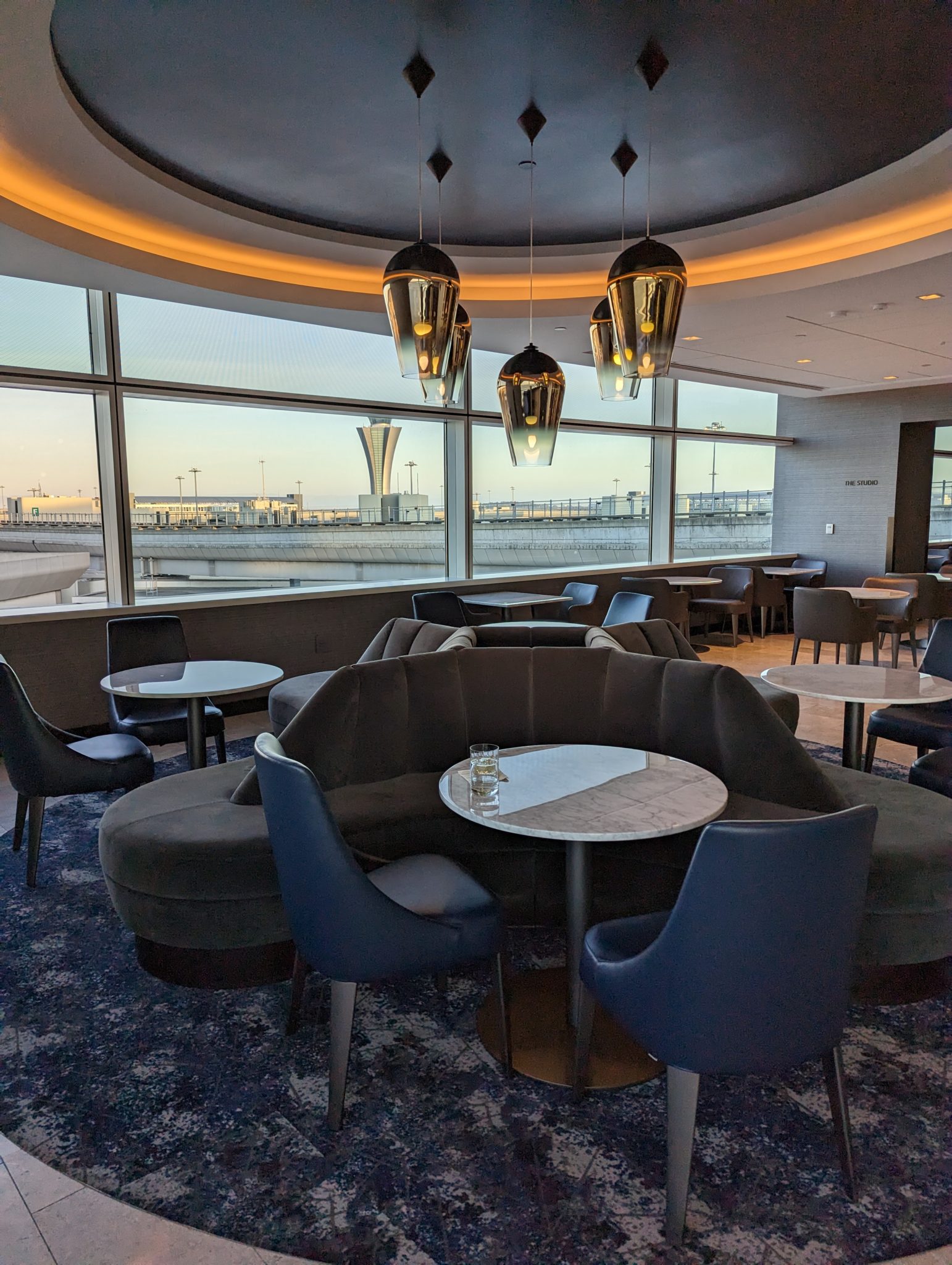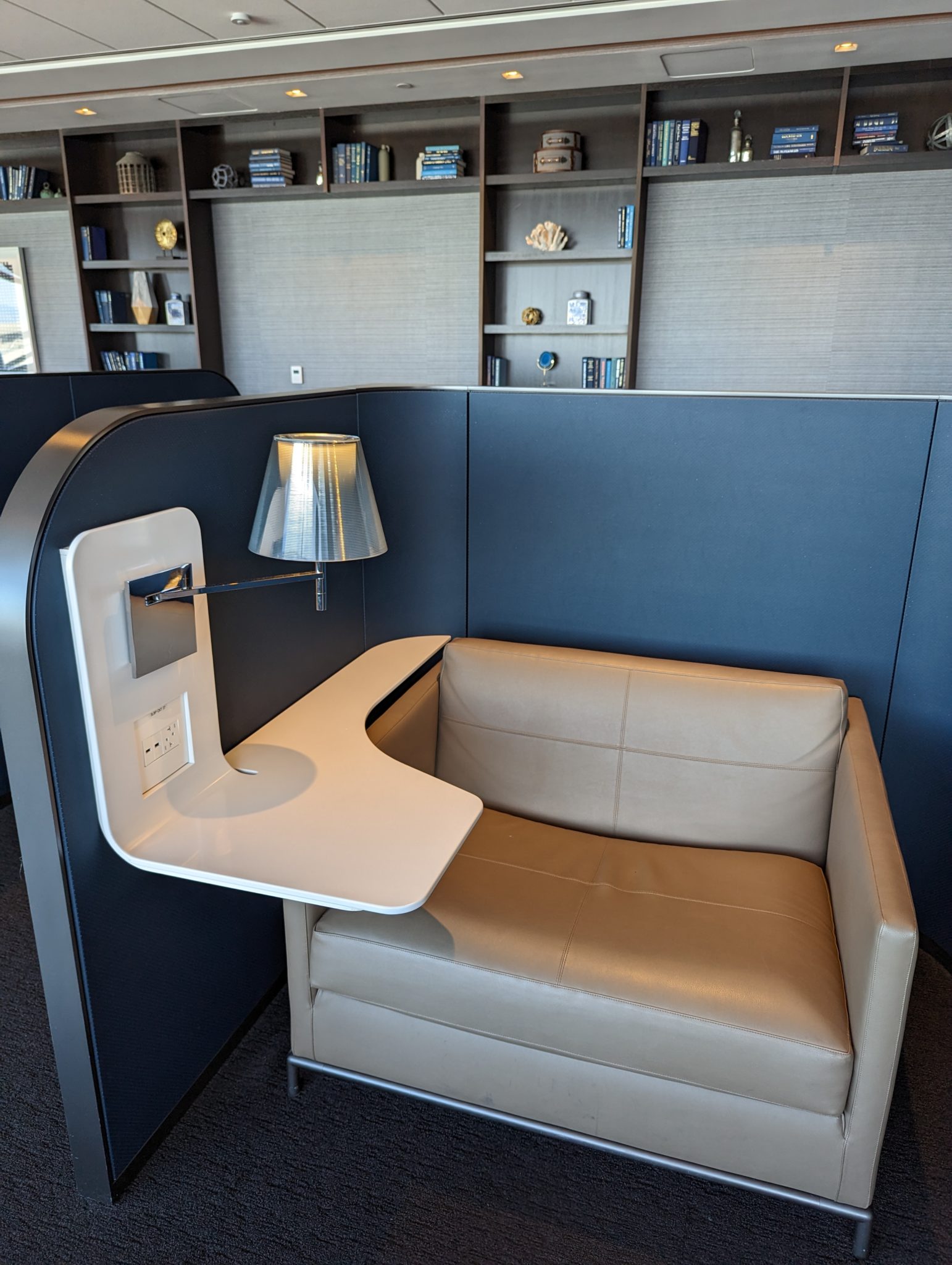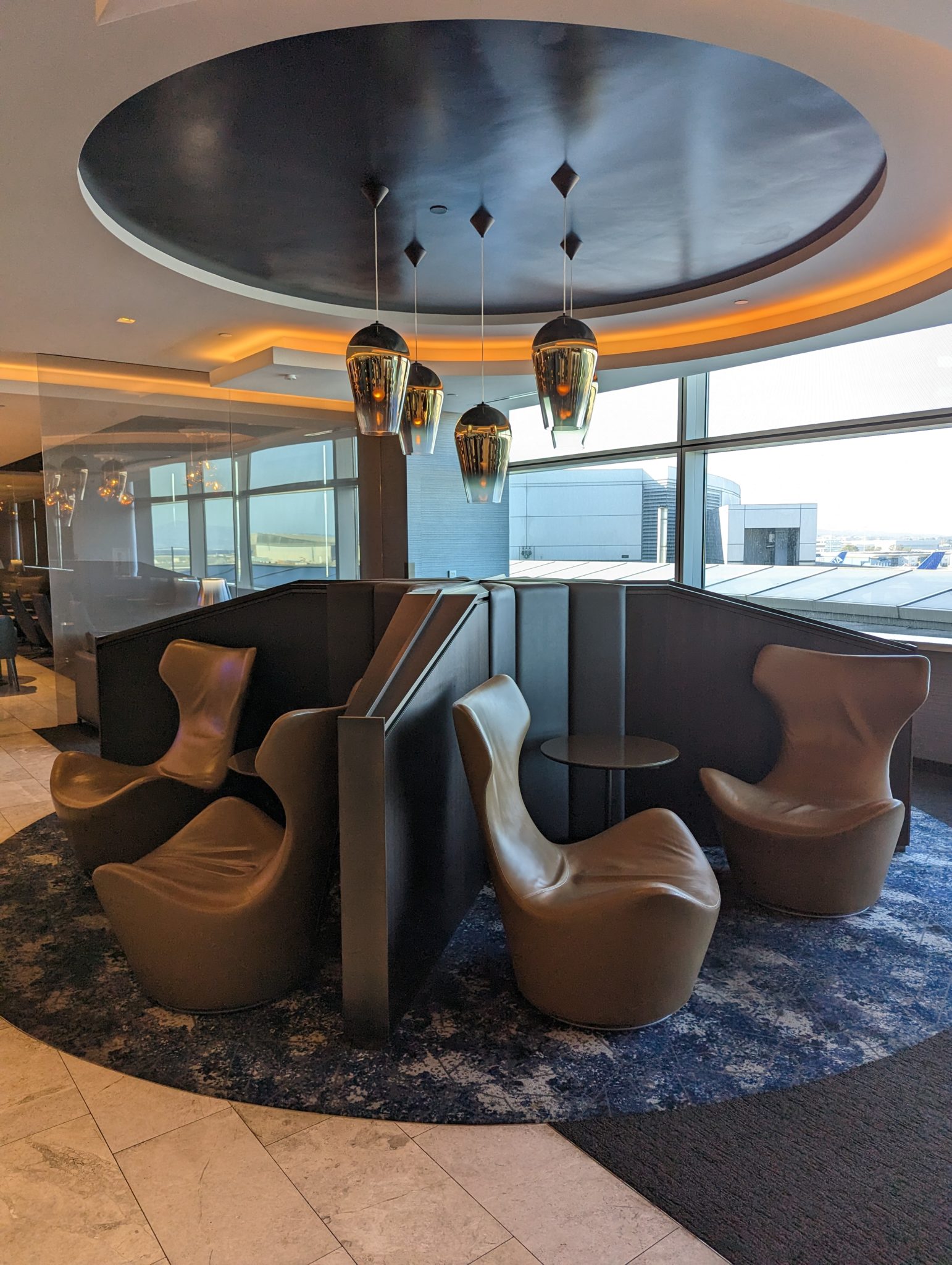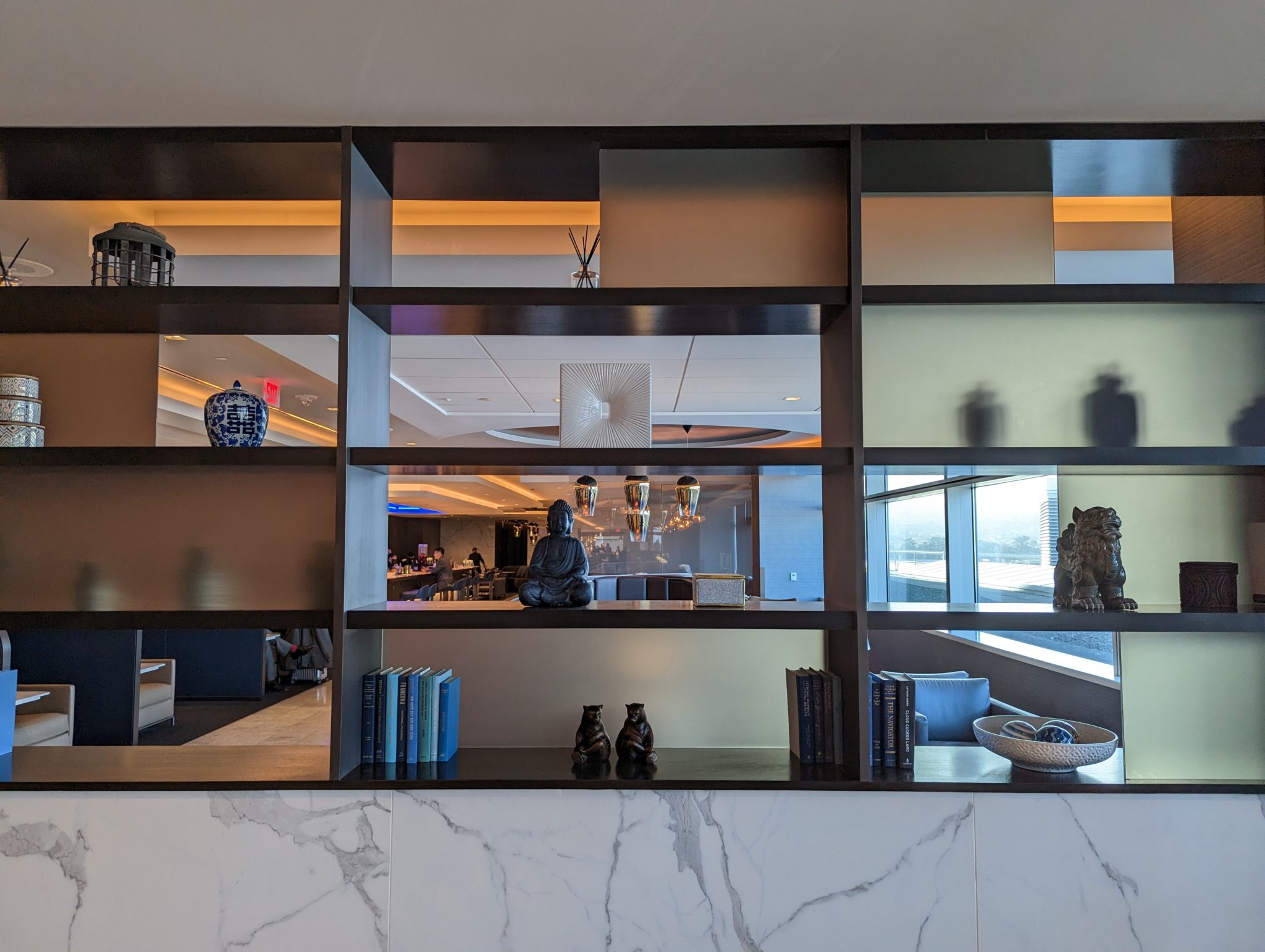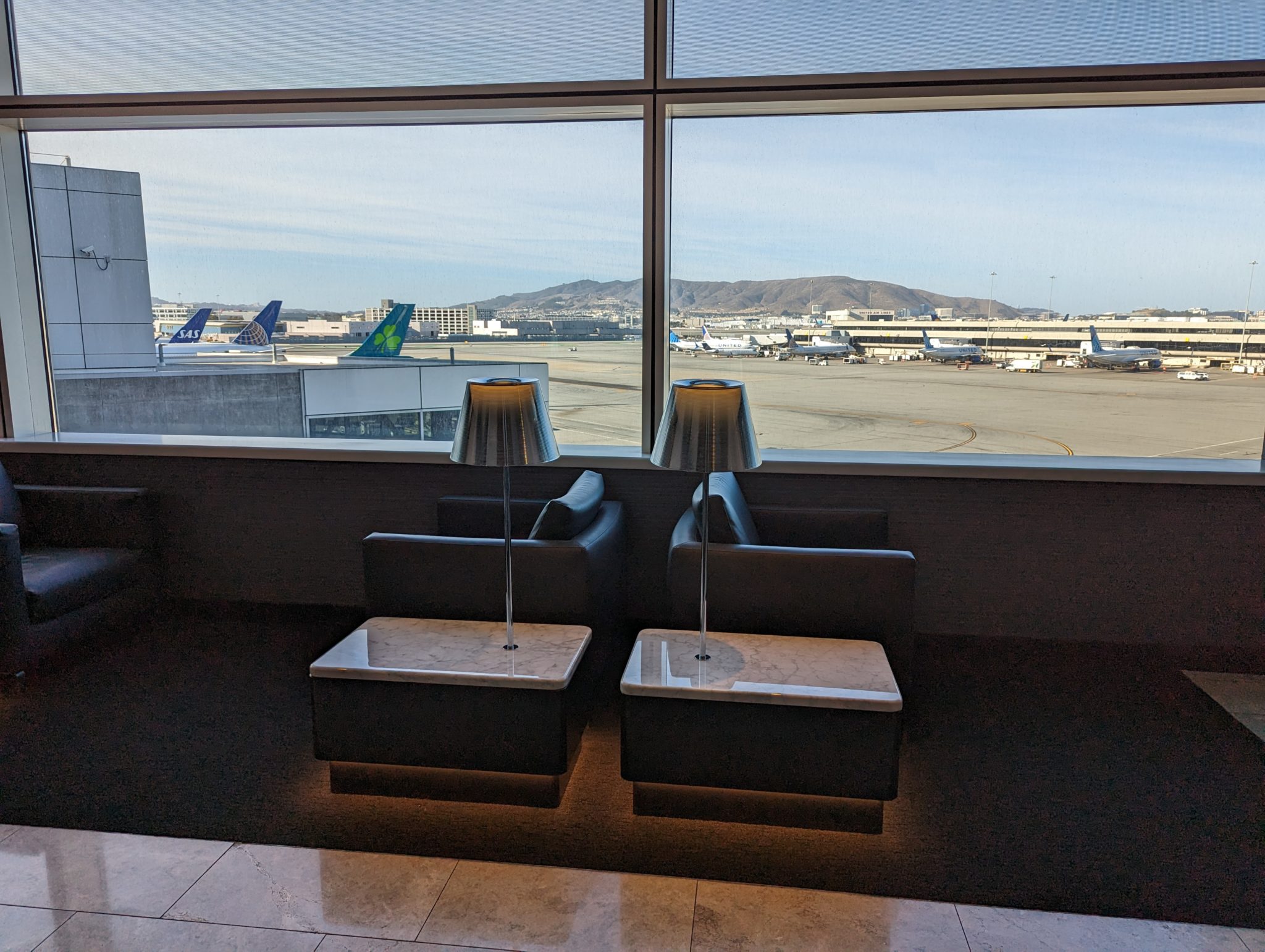 Sleeping Pods and Shower Suites
No lounge is complete without a proper place to rest before or after a long haul international flight. The sleeping pods are next to the showers. Both the showers and sleeping pods have Saks 5th Ave amenities. Bath products are Sunday Riley throughout the lounge.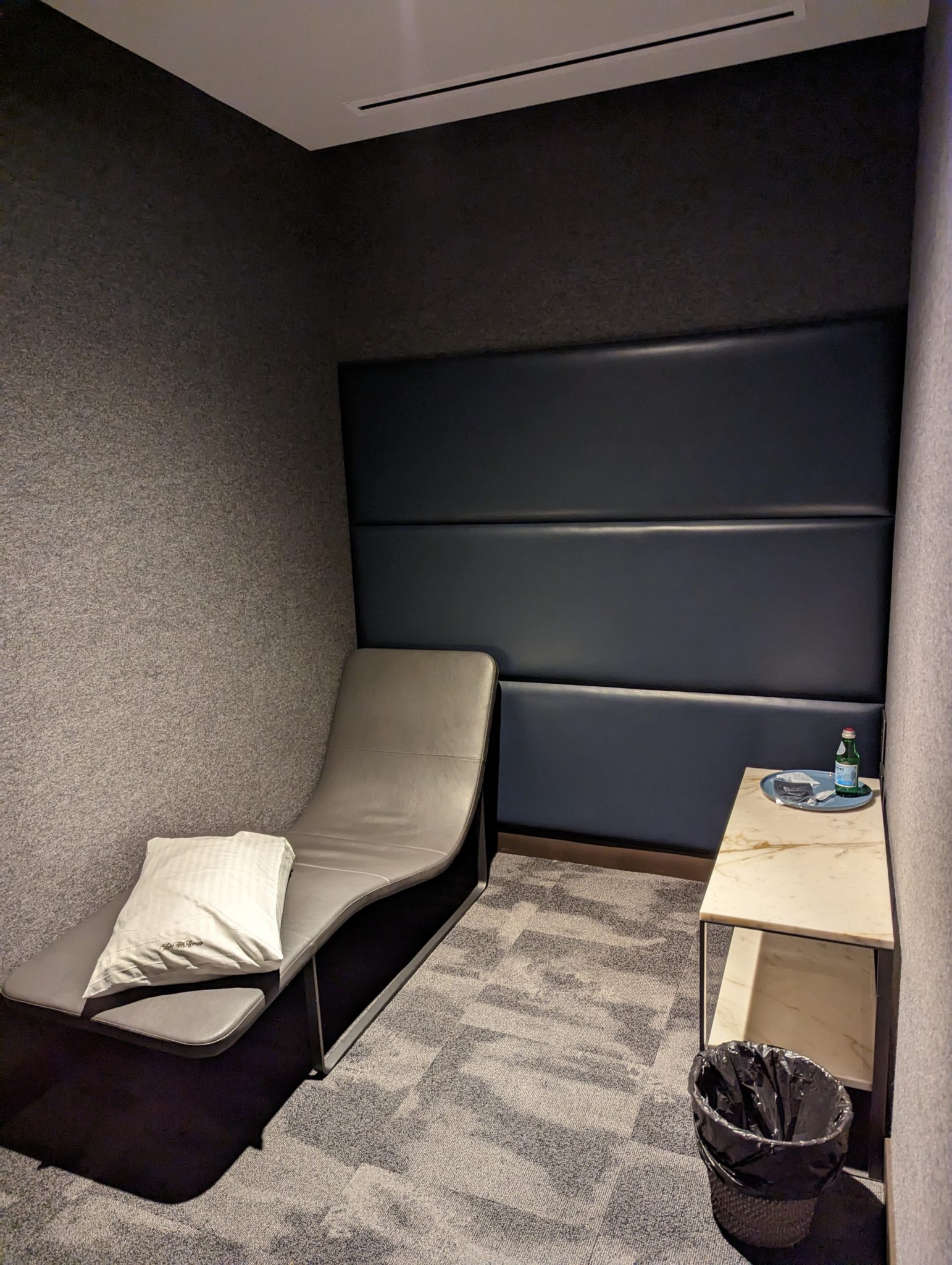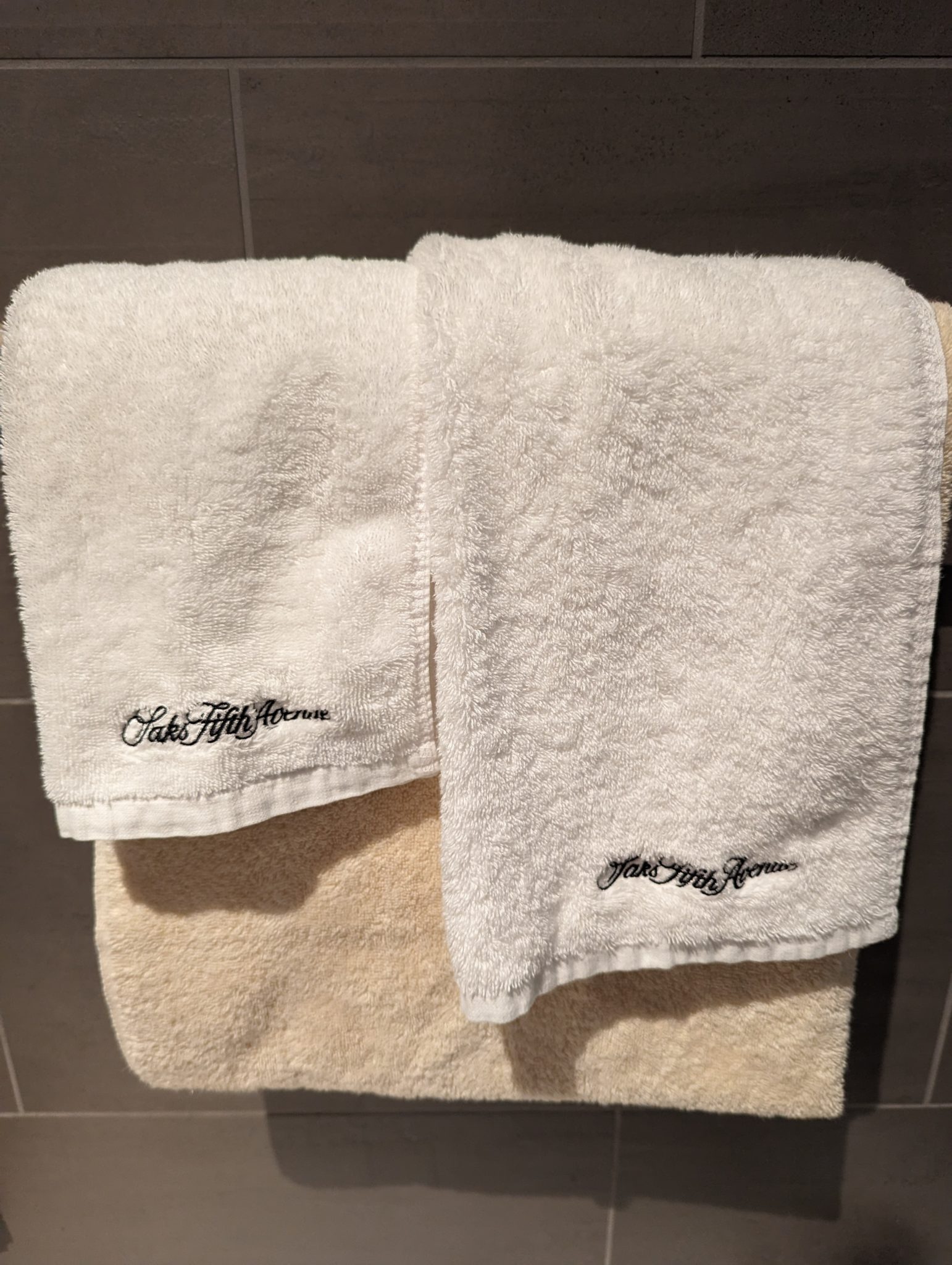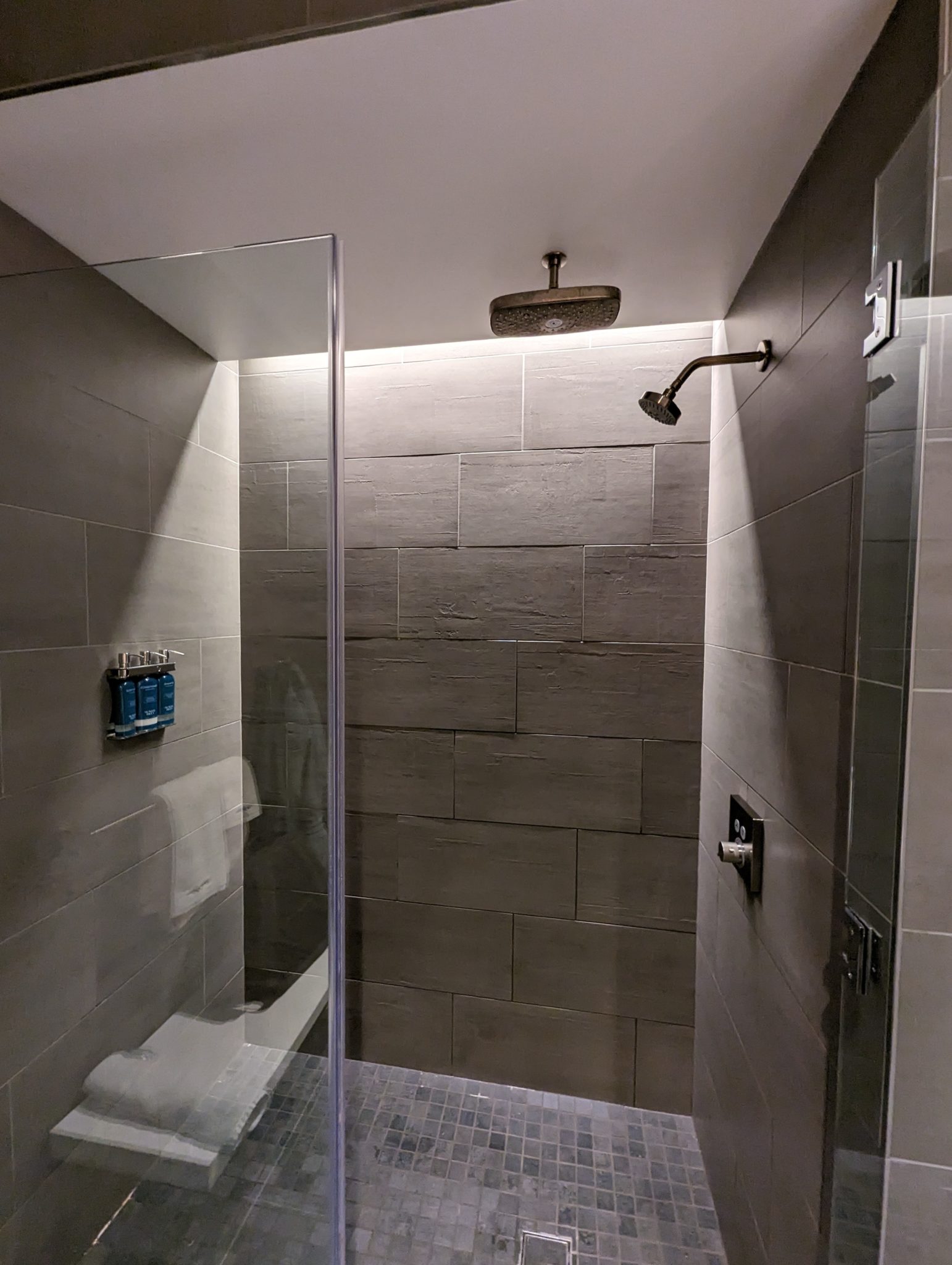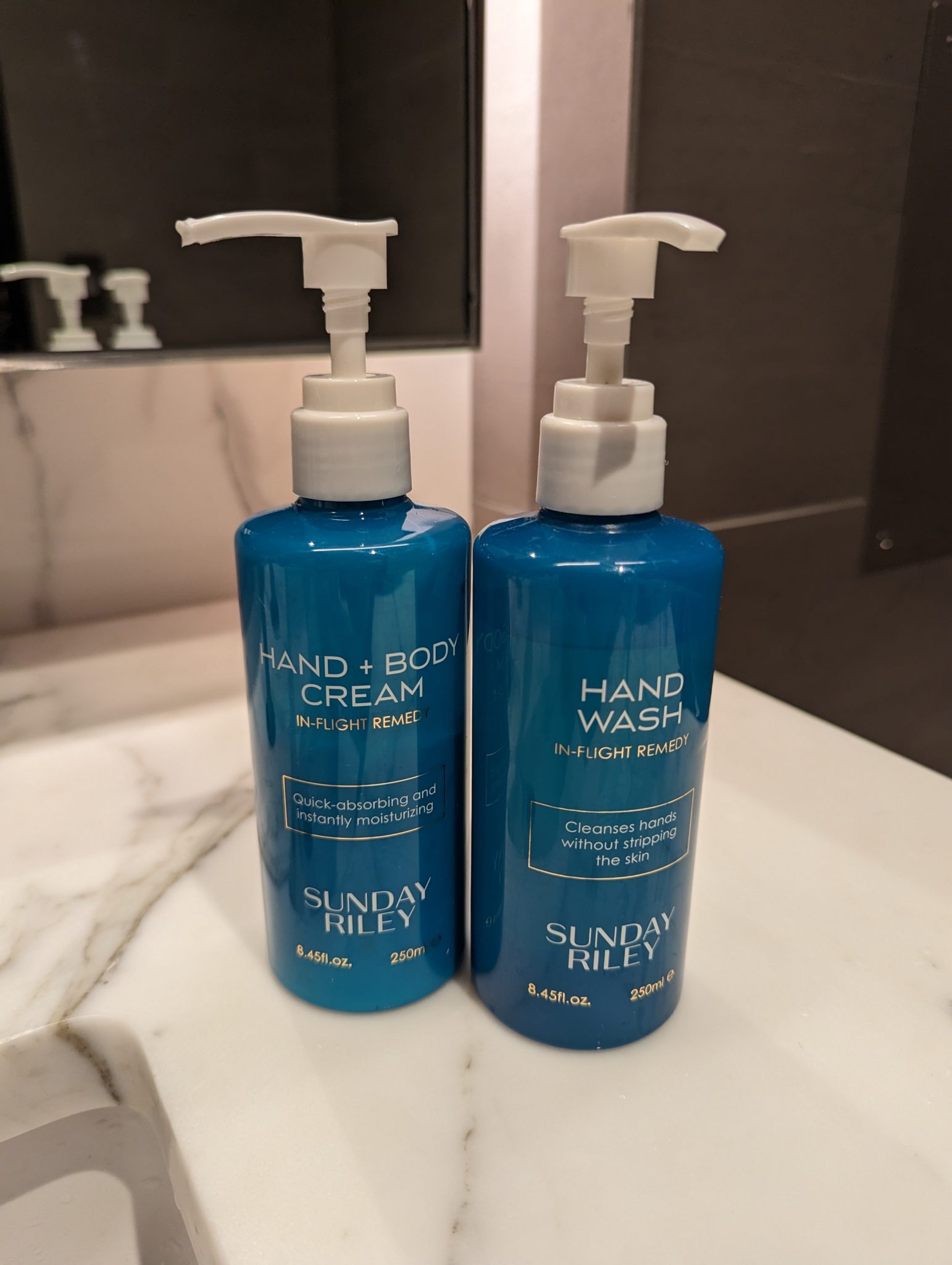 United Polaris Access Rules
The United Polaris Lounge access has stricter access rules than most lounges. Currently, the only United passengers  who can access the lounge are United Polaris business class. United Polaris is only available on long haul international flights across an ocean or to deep South America. Business or first class flights within North America, Central America, the Caribbean do not qualify for access.
Another way to access the lounge is via one of United Airlines' many Star alliance partners. Passengers flying any star alliance partner can access the lounge with A boarding pass for travel on long-haul international business class  or first class on a Star Alliance member airline. Customers may only access a United Polaris lounge at the departure airport for their international business class flight. 
United Airlines passengers flying Polaris can access the lounge at any airport during their journey. Both on departure and during a connection. Those flying partner airlines can only visit it on departure. 
Star Alliance gold members and United's elite members, including global service members, can only access the Polaris lounge if flying business or first class on United or a Star Alliance partner. Otherwise, the United Club is open to all star alliance gold guests. 
Bottom Line
United Airlines San Francisco Polaris lounge offers a quality product and is among my favorite lounges of any U.S. airline. I feel as though the San Francisco lounge is larger and nicer than the United Polaris lounge Chicago. Chicago was the first lounge to open, so it's also older. 
Overall, I feel as though United Polaris lounges are more elevated than American Airlines Flagship lounges. The lounge feels larger and appears less crowded than AA lounges. It likely helps at they limit even elites from accessing these lounges. Making them even more premium. Overall, United Polaris lounges are worth the visit and are my favorite part of flying United Airlines.