I'm going to be very honest with you. Of all the Centurion Lounges in the American Express network, this lounge is my least favorite. I feel like this lounge has been mismanaged from the beginning and they have done a terrible job of reopening since the pandemic. For starters, the lounge initially opened its doors in March 2020. Terribly timing and not their fault, I know. But when travel finally picked back up, and all the other lounges opened up again, this lounge re-opened with a B.S. "grab and go" box. You couldn't even eat inside the lounge and it made zero sense. And then two years later, it turns out their construction had some flaw in it where it was letting jet fumes into the lounge and they had to close down again (insert facepalm emoji). It finally just re-opened a few months ago.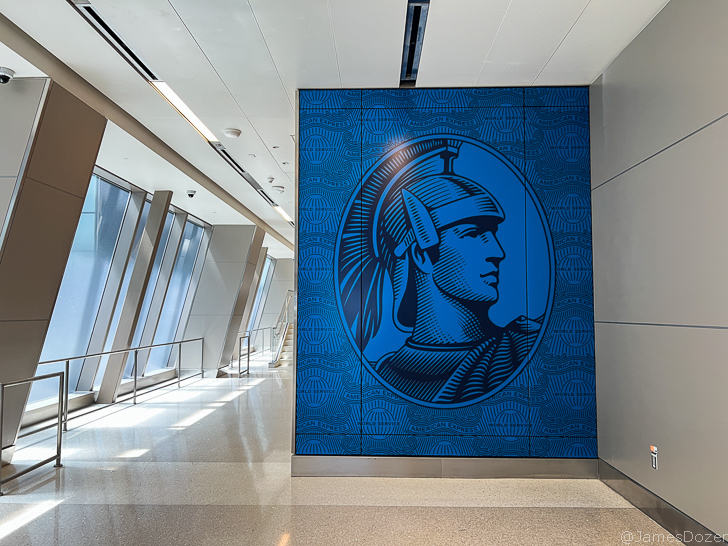 I feel like this lounge has been cursed but I'm really hoping this new management team will turn things around. Since June, I have visited this lounge twice now and I can say the lounge definitely has some pros and cons. But before I get into that, let's start with the basics.
American Express Centurion Lounge LAX Access and Hours
Officially, the AmEx Centurion Lounge LAX is open from 6:00 AM to 7:30 PM daily but I have heard recent reports that they have been closing early. I don't know if this is due to ongoing staffing issues but if you're visiting later on in the day, don't be surprised if it's closed already. Access is granted for American Express Platinum Cardholders (Business and Personal) and Centurion Cardholders and for the time being, Platinum Cardholders are still entitled to bring in two guests free of charge. Starting February 1, 2023, guests for Platinum Cardholders will cost $50/person unless you meet the $75,000/year waiver. Delta SkyMiles Reserve Cardholders (Business and Personal) are also granted access free of charge but they must be flying on a same-day Delta ticket. Delta SkyMiles Reserve Cardholders may also bring up to two guests for $50/person.
For Platinum and Centurion Cardholders, you do not need to be departing on a flight from the TBIT to qualify for access. In fact, all you need is a same-day ticket from any airline departing from any terminal at LAX. If you are departing from another terminal, you can check out my guide on how to get to TBIT from Terminals 1-7 without having to clear security twice by clicking here. If your original departure flight is from LAX, then you can only visit the Centurion Lounge three hours prior to your flight. However, if you are connecting at LAX, then you can visit the Centurion Lounge for the entire duration of your layover. You cannot access the Centurion Lounge on arrival or on a standby ticket.
American Express Centurion Lounge LAX Location and Layout
The AmEx Centurion Lounge LAX is located in the Tom Bradley International Terminal (TBIT or Terminal B). As you exit the security check, make an immediate left for the entrance. Just look for this wall and walk down the small set of steps.
You will then need to take the elevator down two levels to the entrance and check-in counter.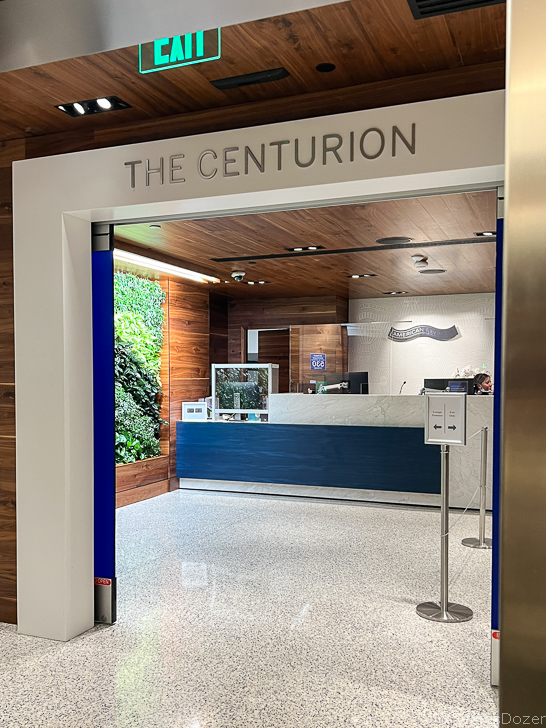 At 14,000 square feet, this is one of the larger lounges in the American Express network but its awkward design makes the lounge feel very crowded and narrow. The whole space just wraps around along a narrow hallway with several small rooms for dining, relaxing and resting. As you enter the lounge, the bar and dining room are located to your right. Here, you'll find a self-serve buffet area with a decent selection of hot and cold dishes to fill your belly.
Here's the menu for breakfast, lunch and dinner.
Next to the buffet area are the bar and dining room. There are tables for groups of 2 – 4 and individual seats along the window.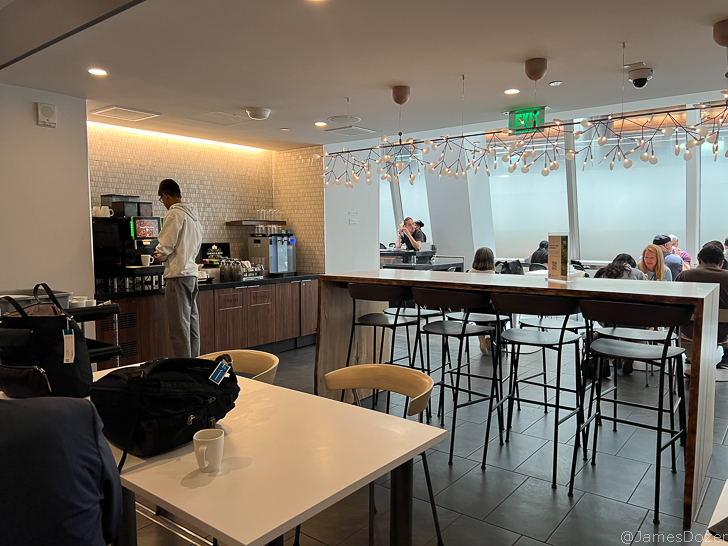 The hosted bar is the highlight of the American Express Lounges and this lounge is no different. Here, you can order one of their signature drinks or anything else you want from the bar. All drinks are included, even the top-shelf alcohol.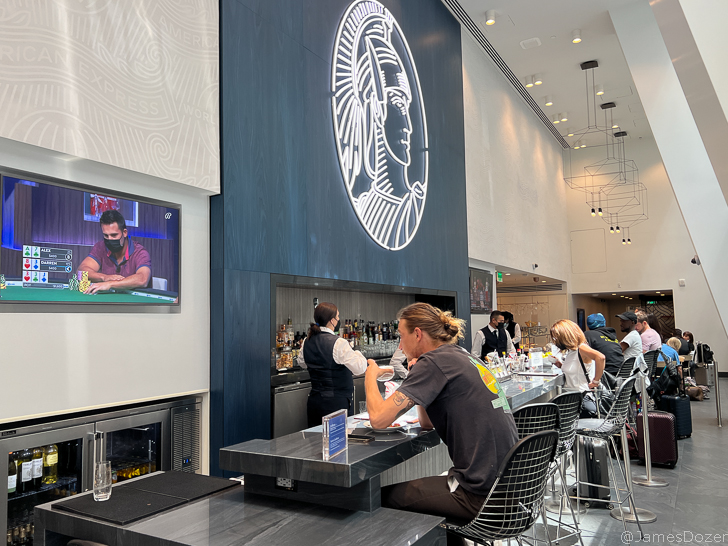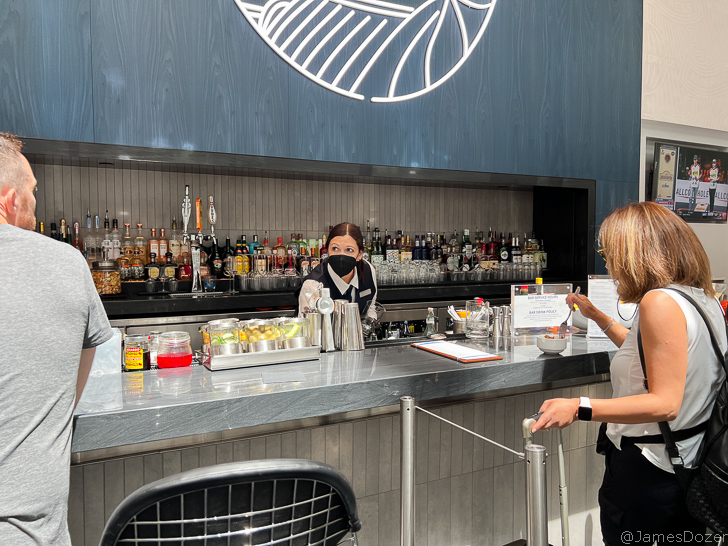 Here's the signature drink menu.
Moving further into the lounge, there are several small areas for resting and socializing with your fellow travelers and another hosted bar in the middle of the lounge.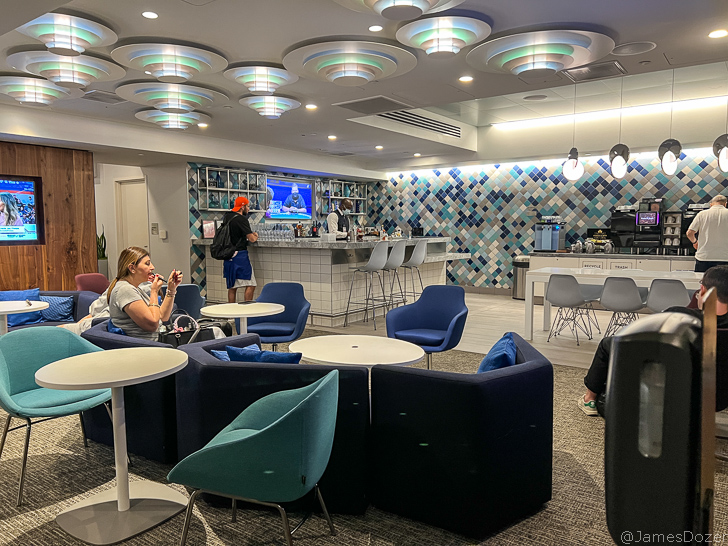 There are also several espresso machines located throughout the lounge for your caffeine needs.
Along the center hallway, there is a bank of private workstations, which are great for firing off those last-minute emails before boarding a long-haul flight.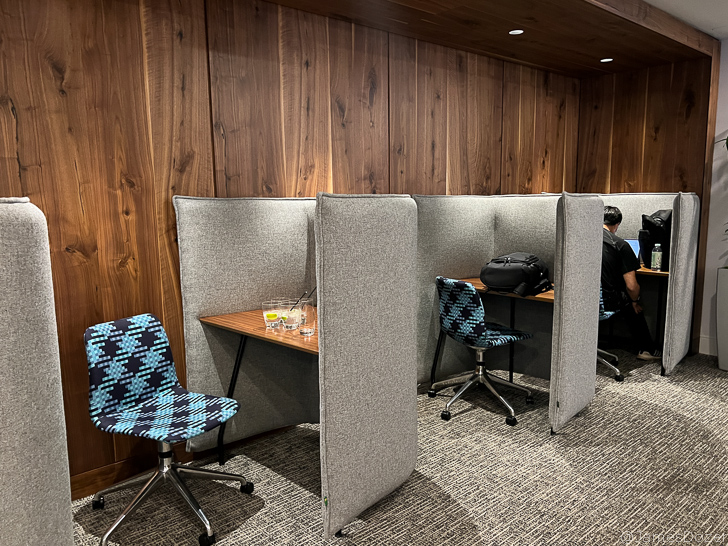 In the back of the lounge, there's a slightly bigger, "Sunrise" room with tables and chairs grouped together and individual loungers built into the wall. This room is brightly lit to simulate daytime to help reduce jetlag.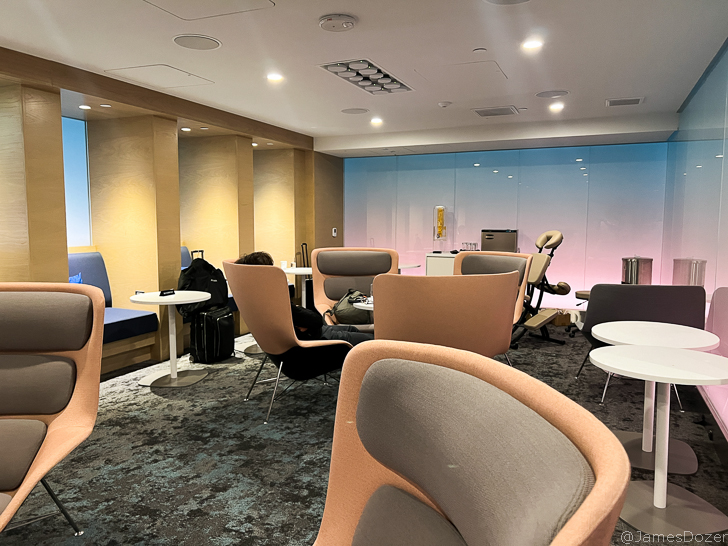 Adjacent to the Sunrise room, there's a small "Moonrise" room with some day beds and loungers. This room is intended to simulate nighttime to help travelers adjust to different time zones.
There's also a spa room with professional therapists providing quick 15-minute services. It wasn't open when I visited but you can reserve a spot on a first-come, first-served basis at the front desk.
And if you need to freshen up, shower suites are also available on a first-come, first-served basis.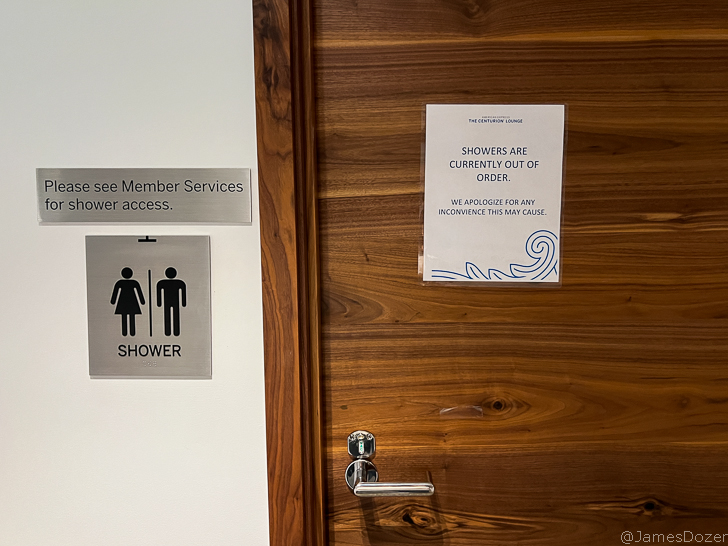 Décor-wise, I think the American Express Centurion Lounges are fairly classy with a clean, modern aesthetic and this lounge is fairly consistent with that theming. There are several American Express-inspired art pieces on the walls and the clever use of lighting and color makes the space feel upscale and unique. That being said, this is an interior lounge so there are no windows for natural lighting or views of the ramp or runway.
American Express Centurion Lounge LAX Bottom Line
Overall, the American Express Centurion Lounge at LAX is a decent place to rest and relax before your flight but this is definitely not a lounge I would show up early for, nor is it a lounge I would go out of my way to visit. The lounge is large but the layout is awkward and the space is always crowded. The food is just okay, definitely not the same quality as when the Centurion Lounges were first introduced, but the drinks are top-notch. If you have access and are departing from either TBIT or Terminal 4, I'd say it's worth a visit. However, if you have to get here from any other terminal, I would say save your time.
The other posts in this series include:
Review: Disney Ambassador Hotel, an official Tokyo Disney Hotel